Personal Branding Portrait of Nina
Nina has a quirky sense of humor and her observations about the world around her are far from mundane. Nina is shy but she's not difficult to engage. She'll share her thoughts and make you think, but she doesn't take herself too seriously. She's quick to laugh, not only at me and those around her, but at herself too. When I asked Nina what she wanted for Christmas, she replied, "A sword. Or a flame thrower." Her answer took a moment to register on my brain. Not that I was expecting any particular response, but I certainly wasn't expecting Marvel-type weaponary for an answer.
Since Nina is often cracking jokes and poking fun, and making rye assessments, I also wanted to capture a more serious expression that conveys the determined side of her nature.
Next time we'll add a sword.
Session Details:
Personal Branding | Red Muslin Background with Natural Window Light
Another capture from the session featuring a black foamcore background and natural light: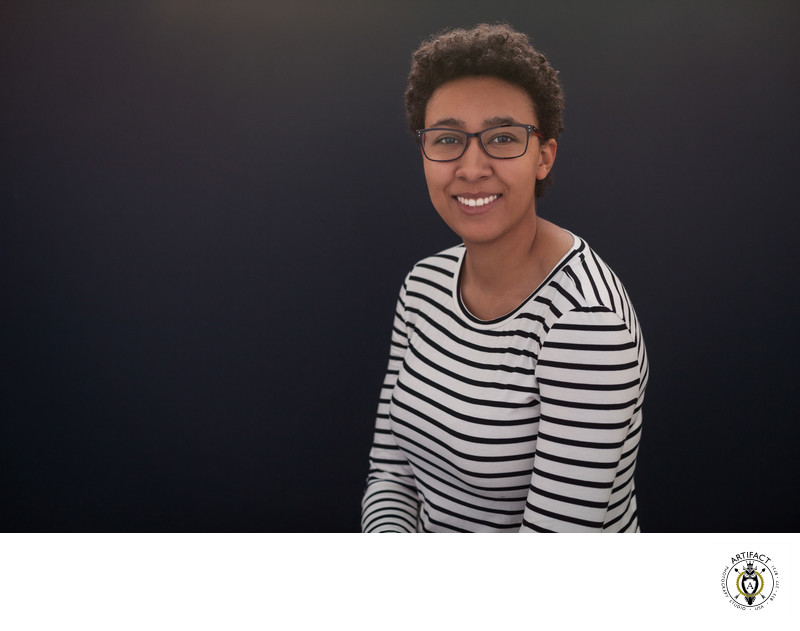 Location: Tucson, Arizona.