Mother and Daughter Ethereal Portrait | Ali and Coral
Capturing the relationship between a mother and daughter is one of my favorite things to do.
Perhaps it is because I am the youngest of four daughters. And while I have photographs of my sisters and I together, my mom rarely stepped in front of the camera for a family portrait. We have some notoriously bad family photos from the 70s. They are pretty classic, in that laugh out loud kind of way.
One particular family portrait, that my mother hates with a passion, eventually showed up on Facebook on a throwback Thursday. Mom was not happy, even though friends and family thought it was great (in that inside joke kind of way), she said through gritted teeth that the photograph should have been torn up and thrown in the trash long ago so she'd never have to see it again. My sisters and I are thankful she didn't, but I do have empathy for dear mom. More than one photo of myself has turned up on Facebook that I didn't like and I think I always audibly groan when that happens and whenever I encounter it thereafter.
Therefore, rest assured that I endeavor in my portrait work to create gorgeous, timeless images that create joy today, tomorrow, and from one generation to the next. Portraits like the one above of Ali and Coral deserve to be hung on a wall to be enjoyed everyday and forever because this image is a family keepsake, an instant heirloom.
Session Details:
Sheer Curtains Background | Natural Light
Hair and Make-Up (HMUA): Erika Aguirre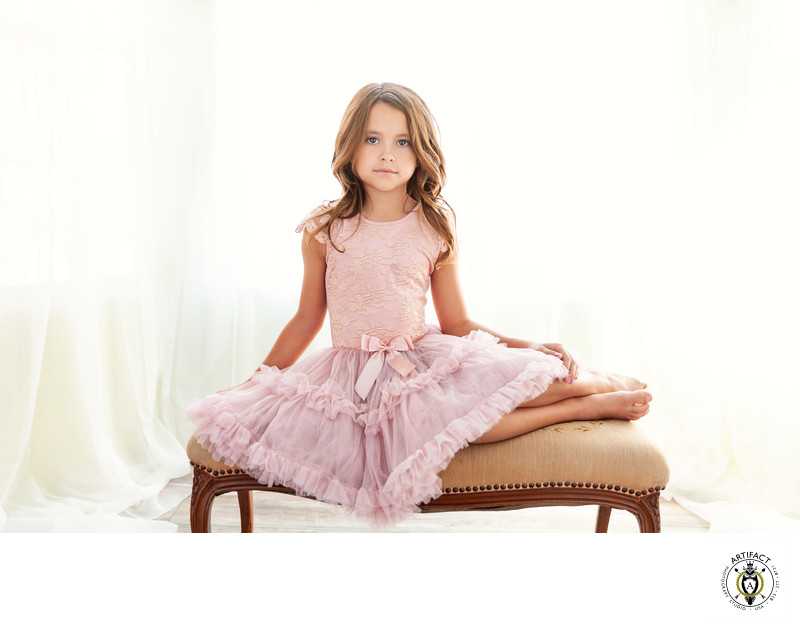 Location: Tucson, Arizona.