Dramatic Portrait for High School Senior | Trinity
Hello, gorgeous! Creating dramatic portraiture for high school seniors makes my heart so happy and full, to the point of over flowing.
Trinity mixed and matched her clothes with selections from the studios wardrobe collection. We completed eight wardrobe changes on the day of her photoshoot to capture a variety of dressy and casual looks.
My gratitude goes to Trinity's step-mother, Suzanne and sister, Abby for tossing the fabric on multiple takes. Beautiful photographs like these are a team effort, and it is so much fun having family (and friends) in the studio to take part in the festivities. Trinity also wanted to have photographs with Abby and we captured keepsake images of them together that will last a lifetime, and beyond.
Session Details:
Black Seamless Paper | Studio Strobes
Professional Hair and Makeup | Erika Aguirre
This amazing dress by Nasty Gal is a member of the studio's wardrobe collection.
But, wait, there's more! Here's another beautiful image from the set. We switched out the paper and the fabric to create an inverse image. If this photograph just so happened to be part of a Rorschach test, then my interpretation is that the fabric looks like a butterfly. This response comes as no surprise to me because I'm all about transformation.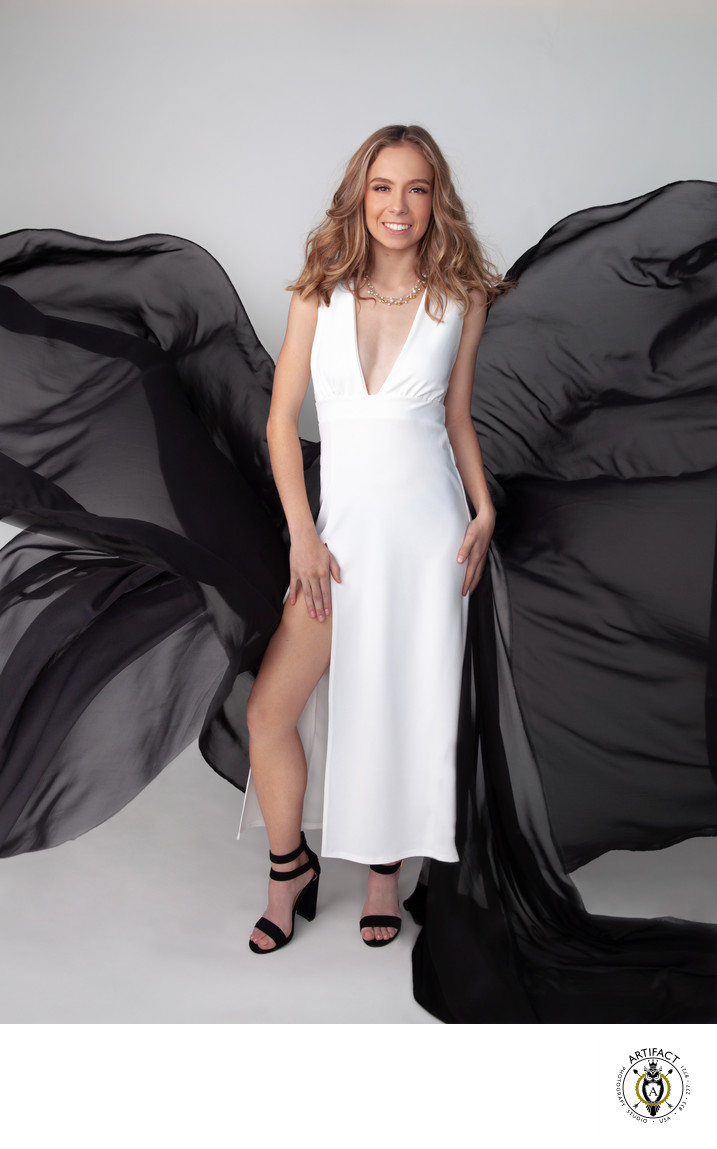 Location: Tucson, Arizona.