Fine Art Mother and Daughter Outdoor Mermaid Portrait
I planned this mermaid photoshoot as a personal project. In my idle hours while washing the dishes or doing other task oriented work, my thoughts would turn to how stylize the mother and daughter. I also let my mind wander over the decorative elements. I wanted to avoid compositing the final image in Photoshop in favor of collecting the decorative elements and getting the shot completely in camera.
I looked on Etsy to see if I could buy mermaid crowns, and sure enough I could, but in the end I got a hankering to make the crowns so that I had full creative control. I really wanted to make this photoshoot my own so making the crowns seemed like a natural step in the creative process.
Planning a creative project is so interesting because I began finding materials for the photoshoot in the unlikeliest places. In the end, all the materials were found quite organically. As I shared my vision, my sister, Juliette helped along the way. She has amassed quite the collection of seashells over the past twenty years, which she loaned to me for the project. Juliette also brought fabulous props, such as an antique mirror and silver comb that are featured in a few of the other mermaid images.
Juliette is an artist and together we decorated the crowns over one long evening and one early morning. She coached me through how to apply glitter properly and I received a detailed tutorial on various glues.
We created two photography "sets" for the models. The first "shooting bay" was located indoors in my studio. The other was a pool that I purchased and that my husband set-up in the backyard. A big shutout of thank you to my family for helping me make my mermaid dreams come true. #sofun
Call me to schedule a consultation if you'd like to temporarily transform into a mermaid. I'll make your mermaid dreams come true, too. No one ever regrets being a mermaid for a day.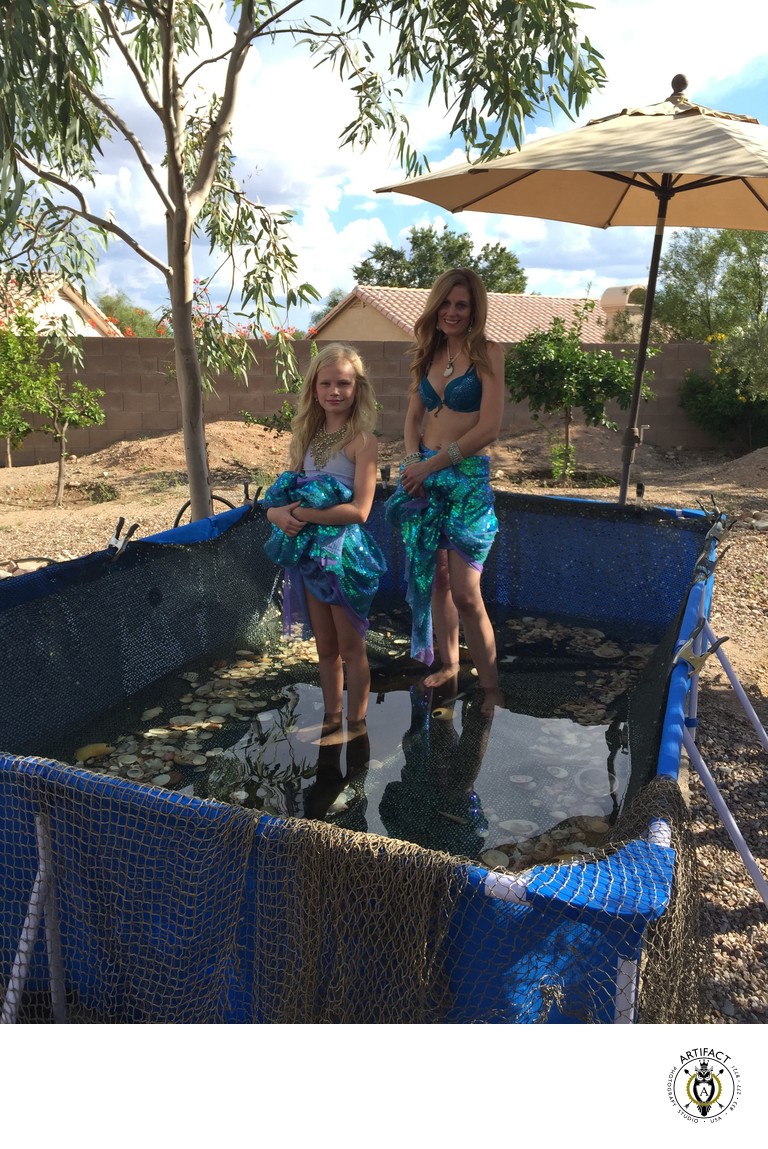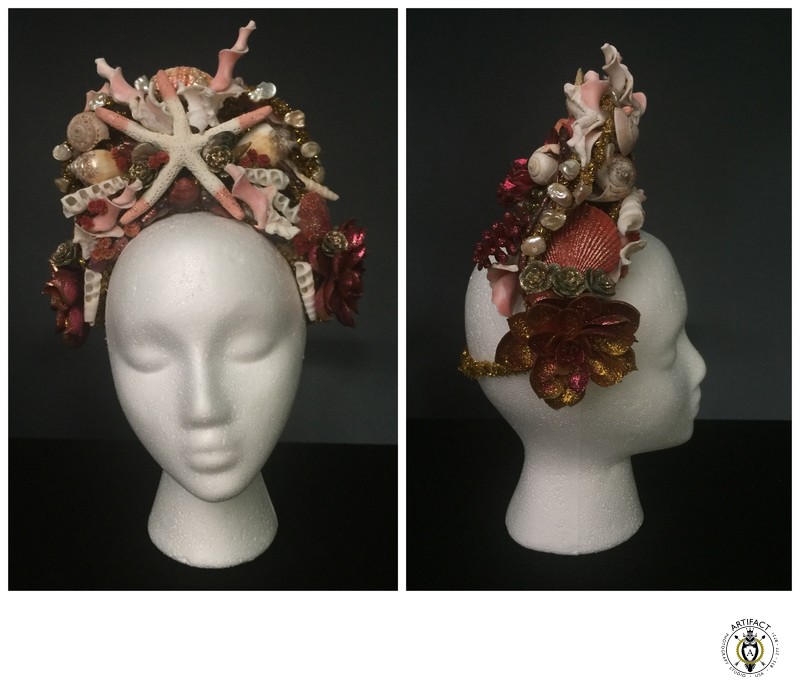 Session Details:
Outdoor pool | Natural light
The crown, jewelry and clothing are part of the studio's wardrobe collection
Location: Tucson, Arizona.