Contemporary Portrait with a Vintage Vibe | Quesha
When I view this contemporary portrait of Quesha, I can't help but recall similar portraits from the 1950s of my well-groomed mother and her stylish friends. This image has a distinctly vintage vibe empowered by the short and curly hairstyle, clean makeup, and the fitted, embellished bodice of an otherwise flowing gown. The monochrome colors of the image channel the platinum portrait tones of black and white photographs from that conservative and glamorous era.
Quesha's gaze encourages me to half-expect that if I were to talk to her portrait, that she may very well give me a reply, startling both her and me with the magic of the moment. There is an undeniable realism to this portrait that is invoked by the connection of the eyes from the subject to the viewer. The connection feels alive. There's an untold story within the frame and it feels as if Quesha is just about to share the narrative if you will only listen intently and don't break the spell.
During every photo shoot, my goal is to capture a variety of styles, poses and expressions. I prefer a minimum of three wardrobe changes and three set changes, including both indoor and outdoor venues. How would you like to be photographed?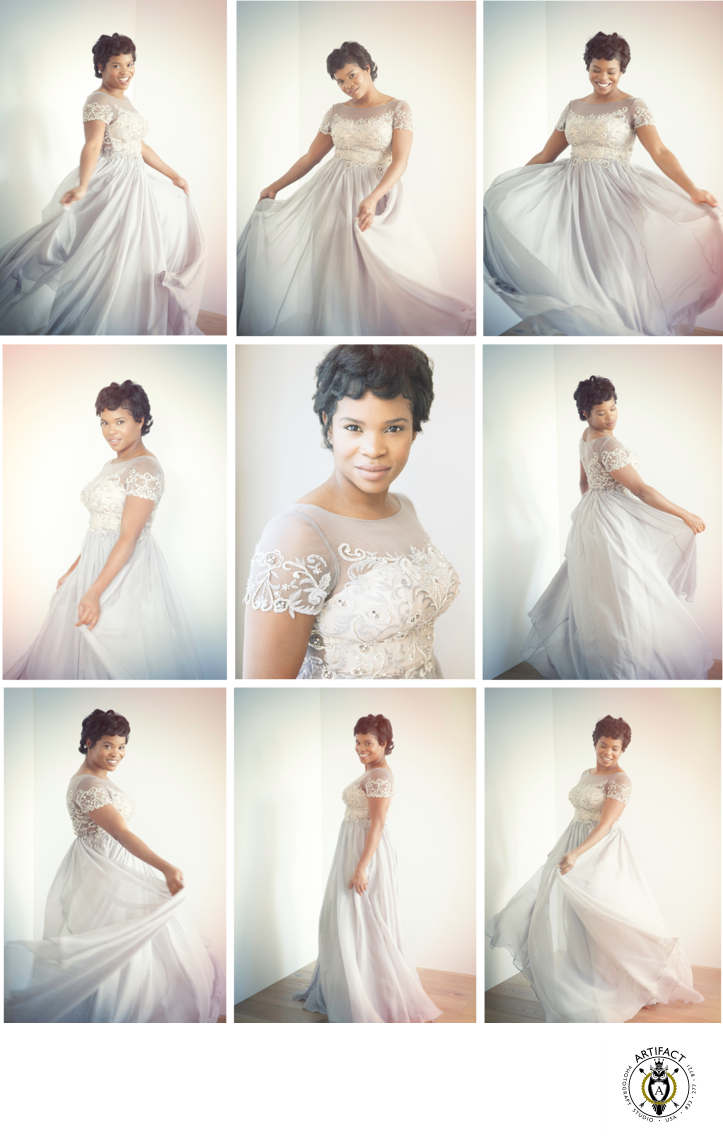 Your beautiful images deserve to be framed and prominently displayed so they can be enjoyed every day. Framing can be overwhelming so that's why I make it easy for you to visualize and select the perfect frame and mat combination for your keepsake images.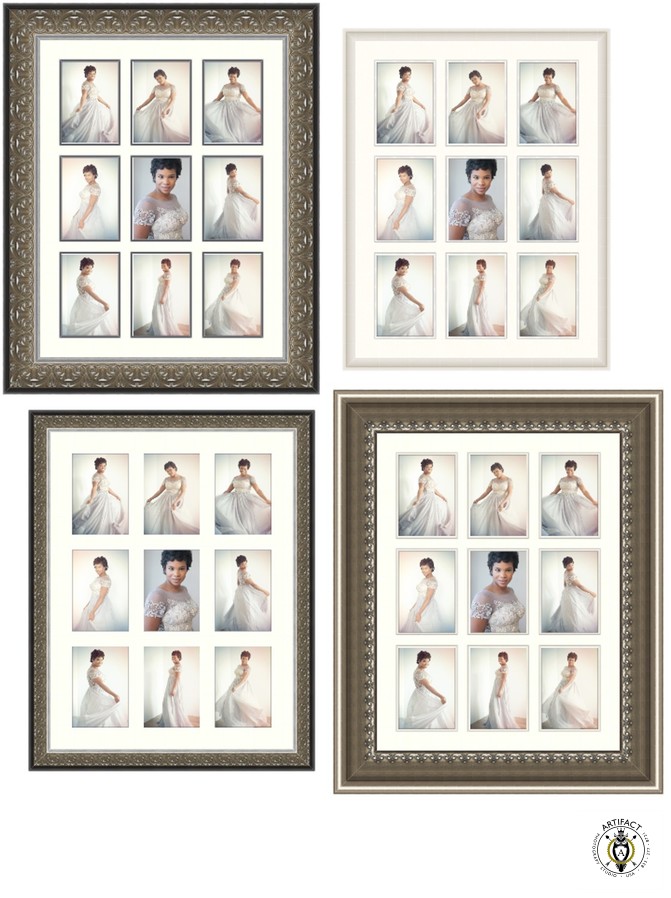 Session Details: White foamcore background | Natural light
Makeup Artist (MUA) and Styling/Wardrobe: Tricia Bennett
Location: Scottsdale, Arizona.