Contemporary Portraiture | Miranda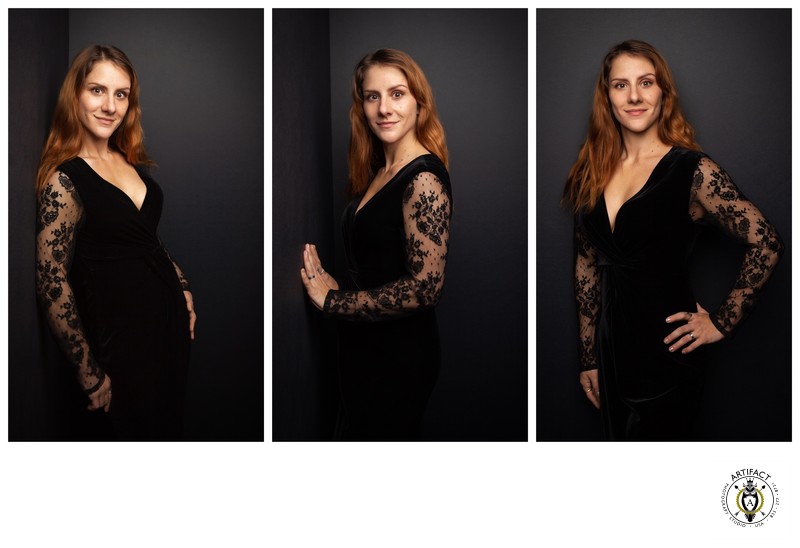 Miranda was the oldest of the three sisters. Her personal style is very casual so when she selected this dress to wear for the black wardrobe set, well... vavoom. The evening gown when paired with Miranda's poise, beautiful cheekbones and serene connection to the camera created a Hollywood glamour vibe for this set of images.
Miranda and her sisters each chose 10 images from the photoshoot. Every photograph is printed on premium paper and is virtually glow free. The high-quality art mats made from 100% cotton paper feature a 45° bevel cut. The mats are available in six options: White Standard and Bold thicknesses, Black Standard and Bold thicknesses, Materica White bold (a pebble texture) and White Wood Fiber Bold. Delia's collection includes a mix of white standard and black standard mats.
The Reveal Box is a frame in itself and because the lid is attached magnetically to the box, it can be stored both vertically and horizontally. The reveal boxes are available in a variety of capacities and will hold from 10 to 30 mats. The mat size is 11x14 which makes it easy to purchase ready-made frames for the images that will be displayed on a wall.
The reveal boxes are offered in a wide range of colors by special order. The studio stocks reveal boxes in signature black, and 11x14 mats in white and black standard thickness.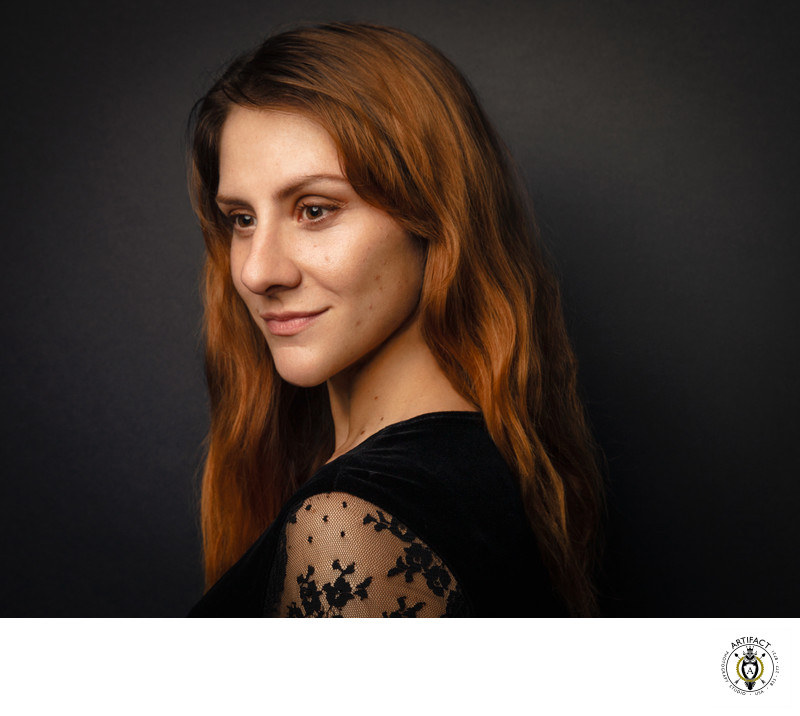 Session Details: Black Foamcore Background | Studio Lighting
Studio Wardrobe
Location: Tucson, Arizona.