FAQ
If you are hesitant to step in front of the camera, have no fear because sessions are a fun, fully guided experience! I will be by your side the entire time helping you find the best outfits and the most flattering poses. I photograph people with varying experience levels in front of the camera. So whether you are camera shy or a seasoned model, I will capture beautiful images of you.
Would you like to know more about a session?
I invite you to visit the studio for a complimentary consultation. I will give you a tour and we can discuss wardrobe, styling and designing the perfect day for you. There is never any obligation to book a session with me. But if you are excited to book a session with me, I will happily select a date for your session and help you select wardrobe and accessories for your stylized photoshoot.
Is professionally professionally styled hair and makeup included with the photoshoot?
Legacy Fine Art Portrait sessions include professional hair and makeup, including eyelash application, for one. Additional people can be added for a fee.
Professional Branding session do not include hair and makeup however, the service can be added for a fee.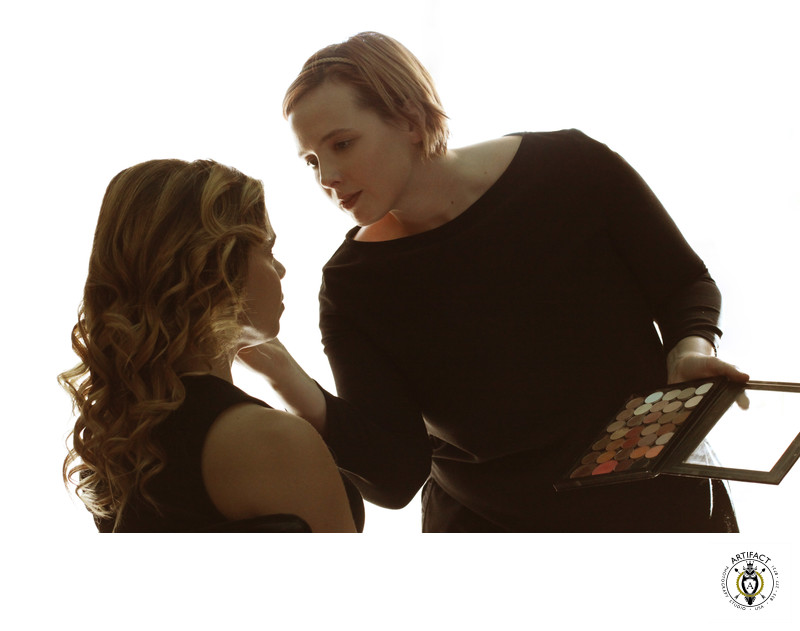 What should I expect related to timing?
Legacy Fine Art Portrait sessions, including boudoir photoshoots, include three to five wardrobe changes and multiple set changes. Sessions typically last about 4 hours including your time with the professional makeup artist.
Personal Branding sessions are 20 minutes to an hour depending up the package and number of wardrobe changes desired.
What do I wear?

For your photoshoot you are free to select items to wear from the studio's wardrobe collection, which includes items for all shapes and sizes. Also, you can mix and match studio wardrobe with apparel from your own closet, or borrowed from your sister's or best friend's closet. Local and on-line rental shops are also an excellent source, especially for stylized dream shoots.
A variety of fabrics are also available from the studio's collection and are handy for quickly assembling a wrap top or dress, which is also particularly well-suited for maternity photoshoots.
Tailored clothing on every body type looks best. The goal is to define the waist; not too tight, not too loose.
High collars can shorten the neck. The exception to the rule is that black turtlenecks looks great on everyone. Especially if you desire a black and white portrait.
Avoid skinny stripes, polka dots and bold patterns, such as herringbone. Solid colors are preferred.
Avoid logos and shirts with writing.
Apparel with interesting detailing is desired, including accents such as embroidery, sequins and beading. Flare sleeves and ruffles look gorgeous.
See through fabrics, such as lace dresses—with or without appropriate undergarments—photograph beautifully.
Accessories such as scarves, wraps, gloves, fascinators and hats are also welcome.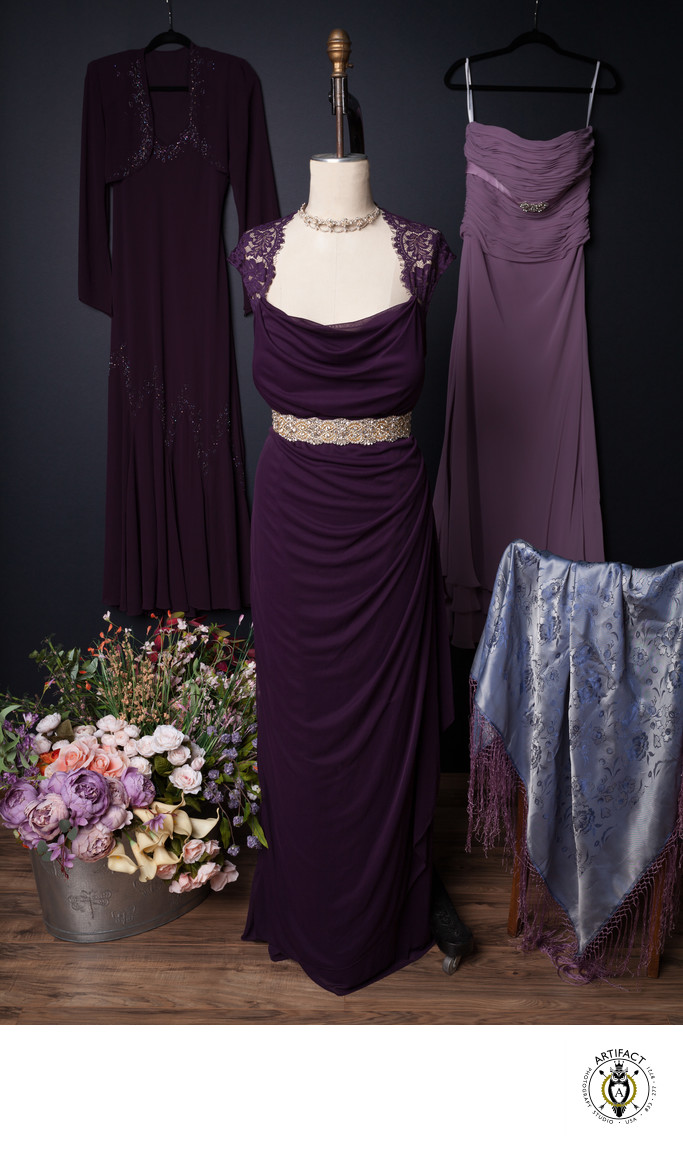 What other clothing items do I bring to my photoshoot?
Please bring both light and dark under garments. A strapless bra, or a bandeau bra (or tube top), are also convenient, especially when we fashion a top or wrap dress with fabrics such as tulle or satin.
For boudoir sessions, please bring a nude color g-string or thong. Also consider bringing seamless fishnet stockings. Lady Gaga and Beyoncé and oodles of other performers wear fishnet stockings for photoshoots and to perform in. Their favorite brand is Capezio. Fishnets are sexy and flattering and are available in a variety of colors, including nude. Other brands make "large scale" fishnet tights that feature a more open weave and look amazing in moodier images. Lace trimmed thigh-high stockings are also highly recommended, especially for boudoir style images.
If shaping support is desired under clothing, please consider bringing foundation garments such as Spanx shapewear.
What do we wear for a family photoshoot?
Complimentary colors work best. We photograph lighter tones on a lighter backdrop, and darker tones on a darker backdrop. Avoid wearing white in favor of cream tones. Avoid matching clothes and items with big logos and characters.
How do I prepare for a photoshoot?
If you are having your makeup and hair done by my professional makeup artist, please arrive with a moisturized face and clean, dry hair.
A fresh mani-pedi is always a great idea for your photoshoot.
Please note, for pool photoshoots, please do not moisturize your skin the day of the photoshoot because the lotion will make the water cloudy.
Attend to personal grooming. If you shave, then a fresh shave is a good idea. Maintenance on eye brows by plucking or threading is also highly recommended.
What is a Dream Photoshoot?
If you have dreamed of transforming into an angel, a queen, a mermaid, or any other historical or ethereal figure, I am open to collaborating with you to make your dream photoshoot come true. Hand-crafted crowns and customized gowns, or costumes, can be created for your styled, dream photoshoot.
What if I want to be photographed at a specific location?
Yes, we are available to travel domestically and internationally. Whether it is being photographed in front of the Eiffel Tower at dawn, or on a bluff overlooking the red rocks of Sedona during golden hour, we can make your dream come true provided that you are willing to cover the travel and lodging costs for the full team.
Do you dream of transforming into a mermaid?
Lucky for you I have a stockpile of mermaid crowns, specialty gowns, and a pool. The water photoshoots are offered once or twice a year: in the late spring and early autumn. Mermaid photoshoots are by appointment only and have limited availability. Please "like" the Artifact Photography Studio Facebook page to be alerted when dates and times are posted.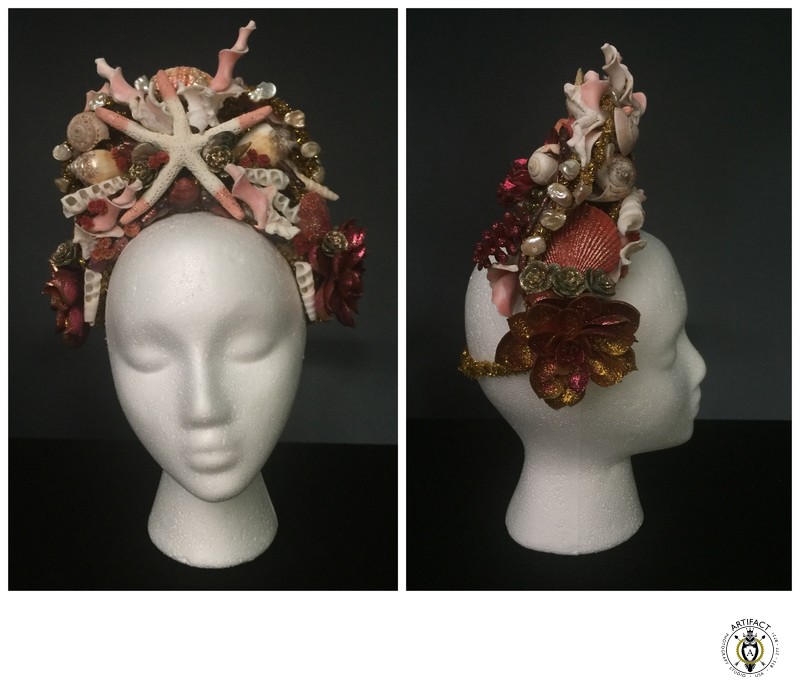 How do you want to be photographed?
Call 1-833-277-8721 or email artifactps@gmail.com to book your complimentary consultation.
The studio is located in Tucson, Arizona | Available for travel.
©2020 Michelle Owens Artifact Photography Studio