Frame Within A Frame Portrait | Maddie
With these images I feel as if Maddie should be starring in a production of A Midsummer Night's Dream by William Shakespeare. Or modeling for Edward Robert Hughes for a companion painting to Midsummer Eve.
We actually captured these photographs during the Marie-Antoinette inspired photoshoot. We discovered mid-shooting that Maddie has a sensitive head. The weight of the wigs gave her headaches if she wore them too long. Honestly, I don't know how the ladies did any activity for long with the ginormous wigs anchored on their heads back in the day. I read that the encumbered women could barely get into carriages and would have to sit on the floor because there was enough headroom to sit on the bench. Then, while attending a party or an opera, they had to be extra careful around candle lit chandeliers. The resplendent women were walking fire hazards!
Maddie curled her hair and she used a pouf, just like they did in the late 1700s to create height at the crown. The pouf was actually a long pony tail of natural hair that my maternal grandmother had dyed to match her own hair. Nana incorporated it into her hairstyles to assist with fashioning an updo such as a French twist or Chignon.
It's fun to play dress-up in the studio for a day, and the experience will certainly give you a whole new appreciation for our casually dressed modern lifestyles.
The essence of femininity is to absolutely love being a woman. | Madonna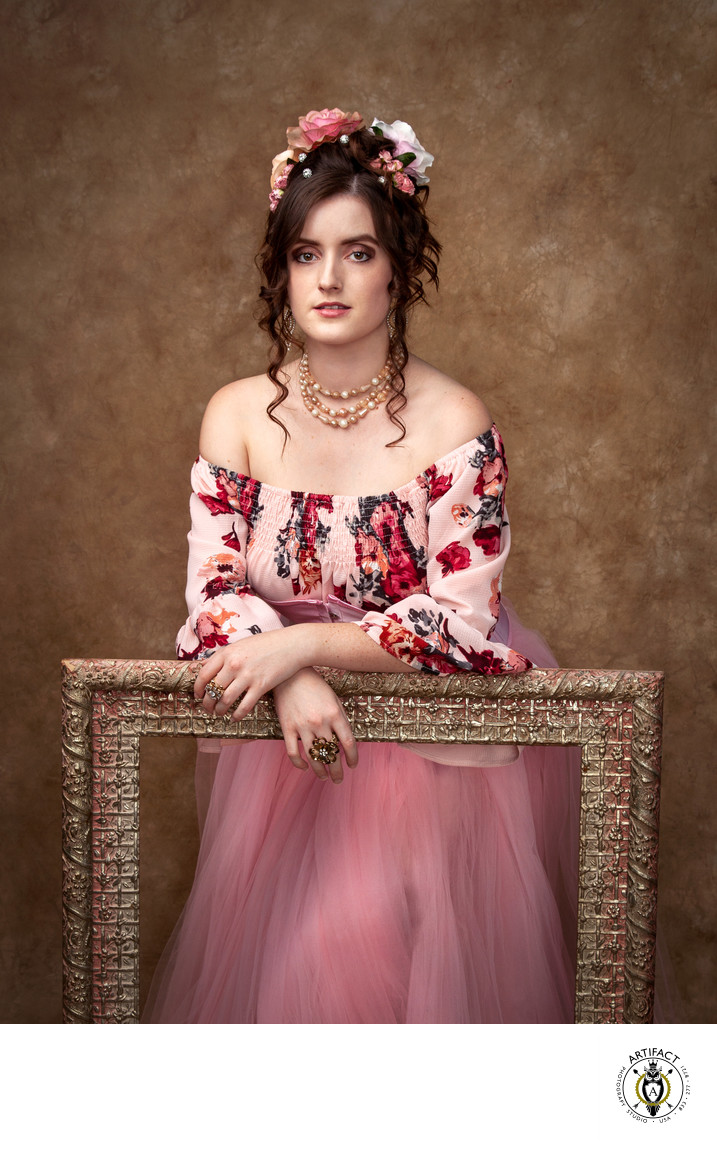 Session: Gold Muslin backdrop | Studio Lighting
Studio wardrobe, accessories and prop.
Location: Tucson, Arizona.