Contemporary Portrait | Claudia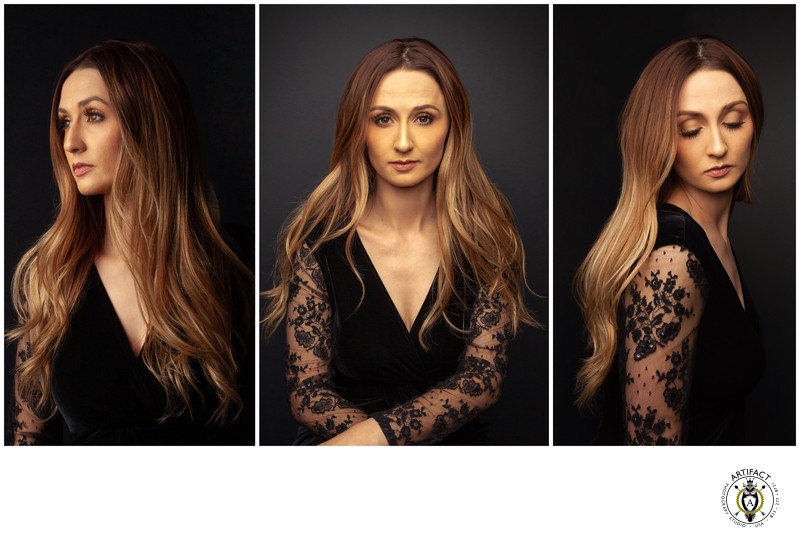 Claudia's photo shoot included her mother, daughter and niece. Three generations of a family in front of my camera for an afternoon is my idea of pure magic. It's an incredible privilege to capture legacy portraits of families. Portraits are priceless treasures that will be lovingly passed from one generation to the next.
Claudia is a professional hairstylist with a full make-up kit stored in a traveling case. Claudia can easily take her show on the road so she set-up shop in my studio. She applied everyone's make-up and styled their hair, including her own.
Claudia is a certified instructor of Calligraphy cuts, a technique that creates volume, texture and bounce for hair. She is also a Keratin Extension Specialist and Balayage Creative Color expert. In other words, Claudia knows her stuff. Her work is gorgeous. You can follow Claudia on Instagram at @claudiaatgadabout.
Claudia has a passion for all things style and photography so we had a great time planning the photoshoot and working together creatively to capture a series of images for each member of the family as well as staging group portraits and mother-daughter images.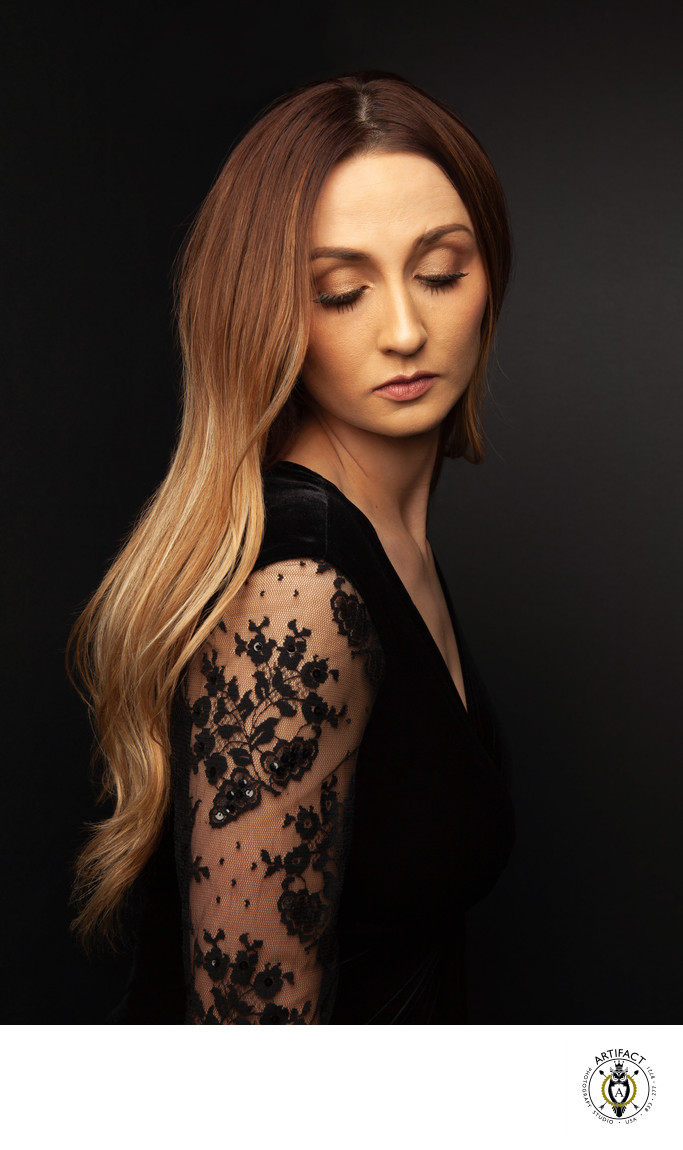 It struck me while culling through the images after the photo shoot, that Claudia looks like Veronica Lake, channeling some femme fatale Hollywood glamour.
Session Details: Black Foamcore Background | Studio Lighting
Make-Up and Hair: Claudia Ratcliffe or Gadabout Spa Salon on Oracle
Studio wardrobe
Location: Tucson, Arizona.