Dancing in the Light | 7 | Quesha
Everything in the universe has rhythm. Everything dances. | Maya Angelou
This photo is part of a larger grouping that is referred to as a 9-Up, which consists of 3 rows of 3 images. I particularly like this configuration for a tightly curated collection of photos that complement each other, such as these "dancing" photos of Quesha. I put quotes around dancing because Quesha was slowly swirling in circles. At first to the left and then to the right under the guidance of my verbal direction. No dancing credentials required!
Movement leads to more natural expressions in photos. With a job to do of keeping the feet moving and arms sashaying a skirt, the brain will momentarily forget that there is a camera recording the action. The client's face relaxes and she can't help but laugh. That's what I endeavor to capture in my portrait photography: real, unforced, natural expressions.
I received a great compliment from Quesha when she wrote to me how much she loved the photos, but that she was especially excited to share the images with her mother, whom she knew without a doubt would absolutely love them, and would be, "So happy."
This is such a joyful collection of photos that I too smile whenever I look at them. I bet you're smiling, too.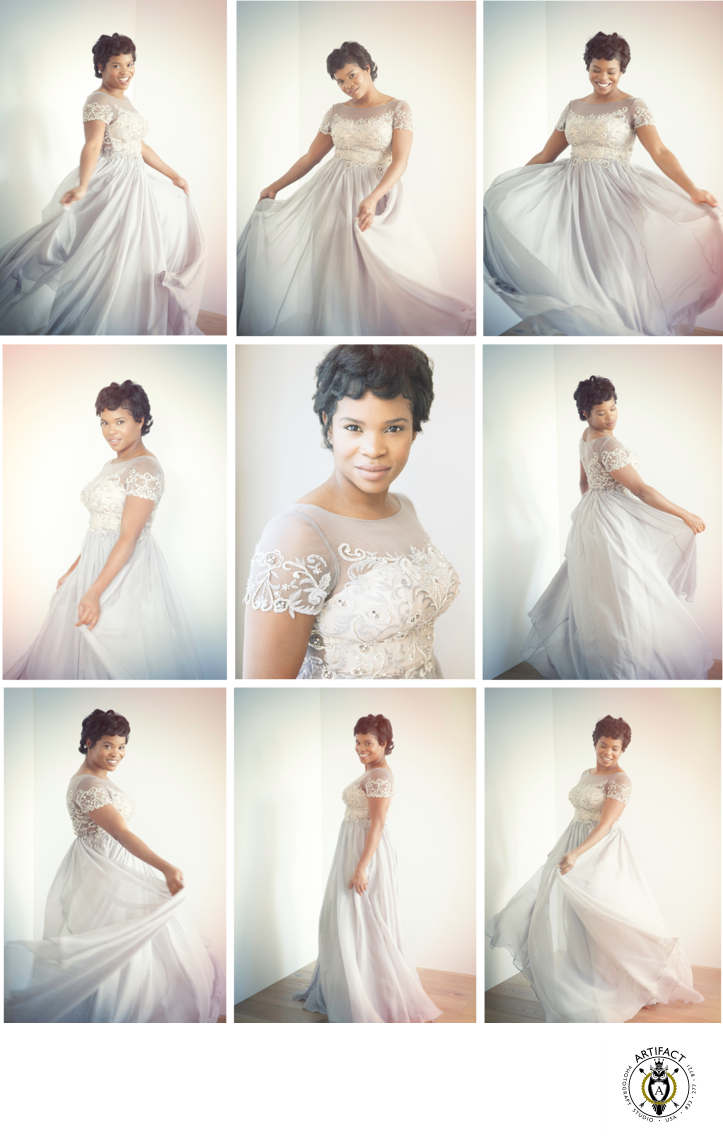 Your beautiful images deserve to be framed and prominently displayed so they can be enjoyed every day. Framing can be overwhelming so that's why I make it easy for you to visualize and select the perfect frame and mat combination for your keepsake images.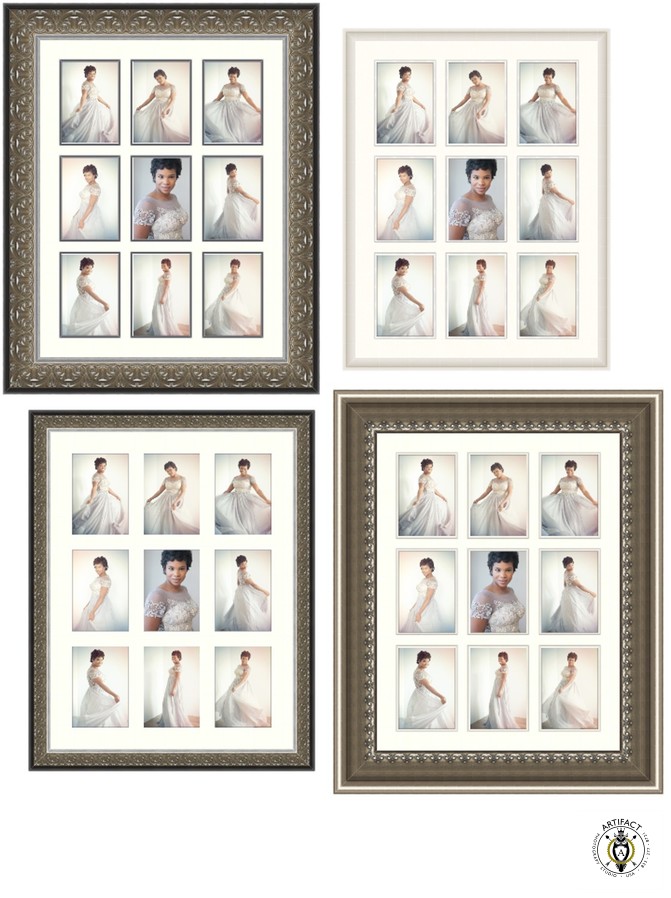 Session Details: White foamcore background | Natural light
Makeup Artist (MUA) and Styling/Wardrobe: Tricia Bennett
Location: Scottsdale, Arizona.