Contemporary Portraiture | Marlena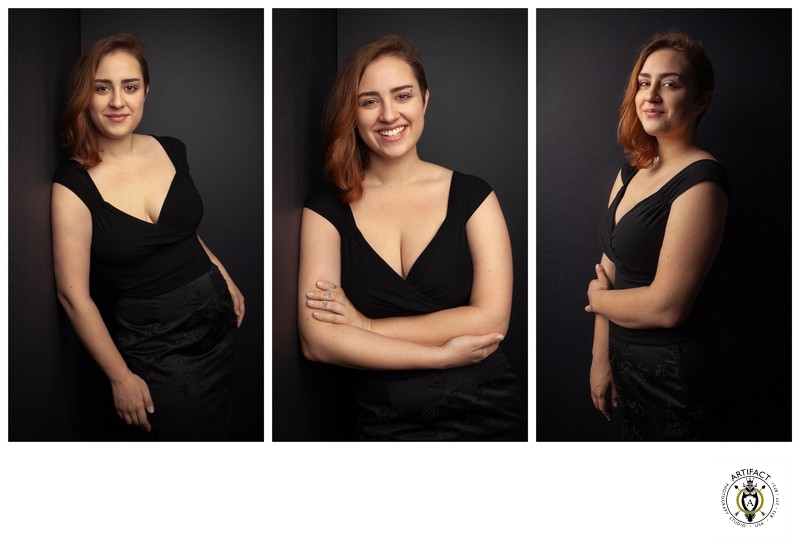 Marlena is the youngest of the three sisters. She exhibited playfulness that can be anticipated from the youngest child in a family. Marlena loved the studio's big prop table and the invitation to try on and select clothes from eight heavily-laden racks of clothing. It doesn't matter how old you are, it's fun to play dress-up in the studio and Marlena had a blast.
Marlena and her sisters each chose 10 images from the photoshoot. Every photograph is printed on premium paper and is virtually glow free. The high-quality art mats made from 100% cotton paper feature a 45° bevel cut. The mats are available in six options: White Standard and Bold thicknesses, Black Standard and Bold thicknesses, Materica White bold (a pebble texture) and White Wood Fiber Bold. Delia's collection includes a mix of white standard and black standard mats.
The Reveal Box is a frame in itself and because the lid is attached magnetically to the box, it can be stored both vertically and horizontally. The reveal boxes are available in a variety of capacities and will hold from 10 to 30 mats. The mat size is 11x14 which makes it easy to purchase ready-made frames for the images that will be displayed on a wall.
The reveal boxes are offered in a wide range of colors by special order. The studio stocks reveal boxes in signature black, and 11x14 mats in white and black standard thickness.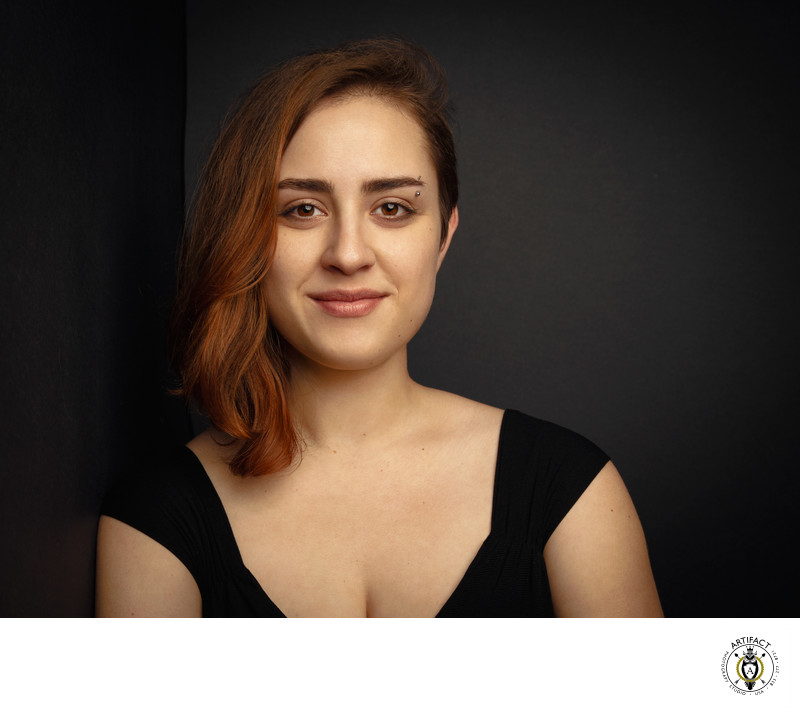 Session Details: Black Foamcore Background | Studio Lighting
Studio Wardrobe
Location: Tucson, Arizona.