Mother and Daughter Portrait | Rebecca and Abby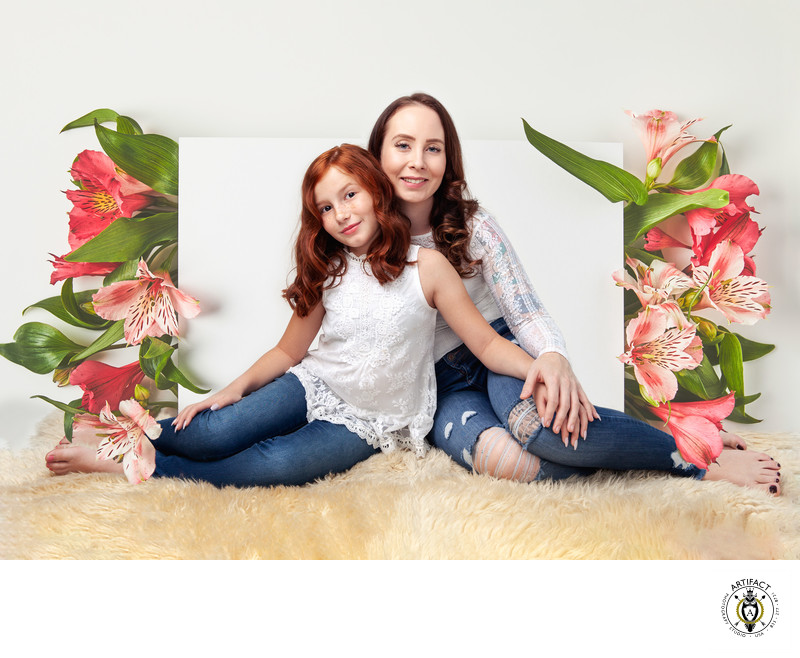 Do we have any Tom Robbins fans in the house? I always love what he wrote in his novel published in 1980, Still Life with Woodpecker:
"The 12 Most Famous Redheads:
1. Lucille Ball, comedienne
2. General George Custer, military maverick
3. Lizzie Borden, hatchet woman
4. Thomas Jefferson, revolutionary
5. Red Skelton, comic
6. George Bernard Shaw, playwright
7. Judas Iscariot, informer... aka, Judas Iscarrot-top
8. Mark Twain, humorist
9. Woody Allen, humorist
10. Margaret Sanger, feminist
11. Edna St. Vincent Millay, libertine poet
12. Bernard Mickey Wrangle, bomber
From this list, the analytically minded might conclude that persons with red hair tend to be either dangerous or funny."
I have a soft spot in my heart for redheads. Always have, always will. Tom Robbins and I have that as a common bond.
I had not met Abby prior to her crossing the threshold of my studio for the pre-photoshoot consultation. I let out a little cheer of delight upon seeing her gorgeous red hair and dusting of freckles across her nose. Our plan was to capture a mother and daughter faerie shoot, but while they were in the studio we captured two additional sets of images: one in white apparel, the other in black.
I'm always working on my editing skills so in the heart of winter I decided to lean into dreams of spring and work with creative flower edits for a bit of fun.
In virtually every culture throughout history redheads have been recognized as special people. —Al Sacharov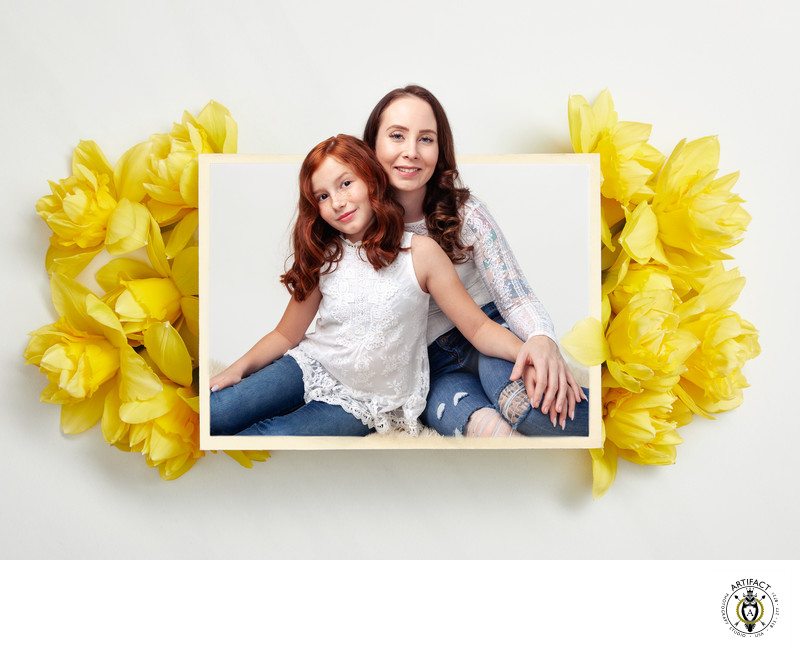 Session Details:
White Seamless Paper | Studio Strobes
Photographer & Retoucher | Michelle Owens
Location: Tucson, Arizona.