Contemporary Glamour Portraits | Ramona
We are the sum total of our experiences. Those experiences—be they positive or negative—make us the person we are, at any given point in our lives. And, like a flowing river, those same experiences, and those yet to come, continue to influence and reshape the person we are, and the person we become. None of us are the same as we were yesterday, nor will be tomorrow. | B. J. Neblett
This girl has brains and beauty and an adventurous spirit. Romona packed her suitcases in 2018 and departed India for the USA to complete a masters program in business analytics. As the saying goes, the tassel is worth the hassle.
One year zips right by. Ramona not only graduated (bravo and congratulations) but she's also made a ton of new friends and squeezed in travel with them to make the absolute most of her time here in the states.
Sometimes we need reminders to be courageous and to go do the things we may be excited about, and nervous about at the same time. Because it is those calculated risks that often produce the greatest rewards.
I was honored to capture these portraits of Romona, to be a part of her story during a life-changing adventure in her life's journey. While our meeting may have been brief these heirloom images will outlive us both. Such is the power of photography.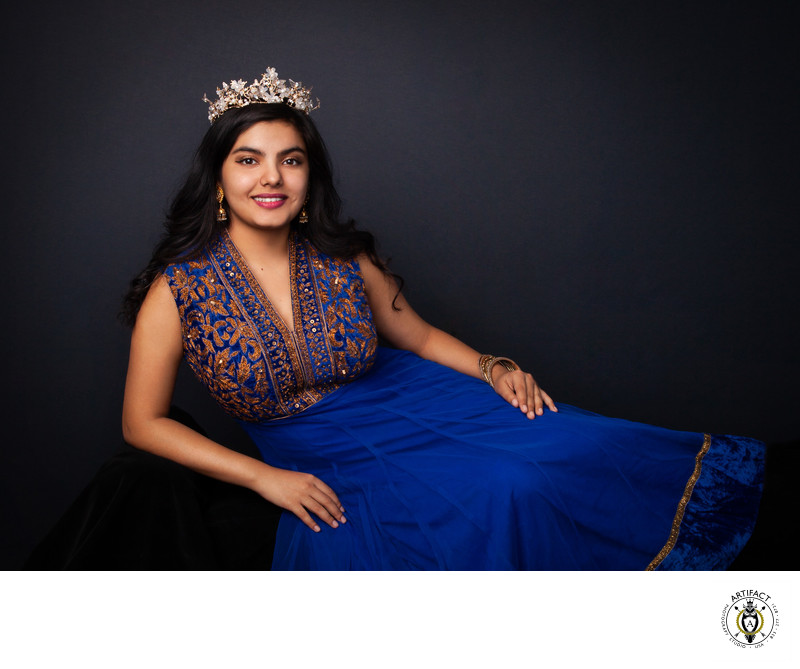 Session Details: Black foamcore background | Studio lighting
Studio wardrobe and accessories.
Location: Tucson, Arizona.