Sisters' Glamour Portrait | Lowry and Lindsey
Sister. She is your mirror, shining back at you with a world of possibilities. She is your witness, who sees you at your worst and best, and loves you anyway. She is your partner in crime, your midnight companion, someone who knows when you are smiling, even in the dark. She is your teacher, your defense attorney, your personal press agent, even your shrink. Some days, she's the reason you wish you were an only child. | Barbara Alpert
I love the above quote. If you have a sister, I'm sure it will resonate. It also reminds me of my identical twin nephews, the sons of my oldest sister, Linda. I grew up babysitting the boys so I had a front row seat to their shenanigans. They were either getting along famously or fighting. The dichotomy of emotions would cycle continuously throughout the day. When I purchased my first film camera, a little pocket-sized Kodak 110, I captured photographs of Jordan and Joshua over the years as they grew up.
With my fondness for twins, imagine my thrill of having this gorgeous pair in the studio for sisters' portraits. These two have such amazing energy and the both have a penchant for smiling and laughing. In addition to the cheerful images, I wanted to capture a more neutral tone, expressions and posing that expressed a bit of a fashion edge. Mission accomplished!
And, we got the smiling shot for mom: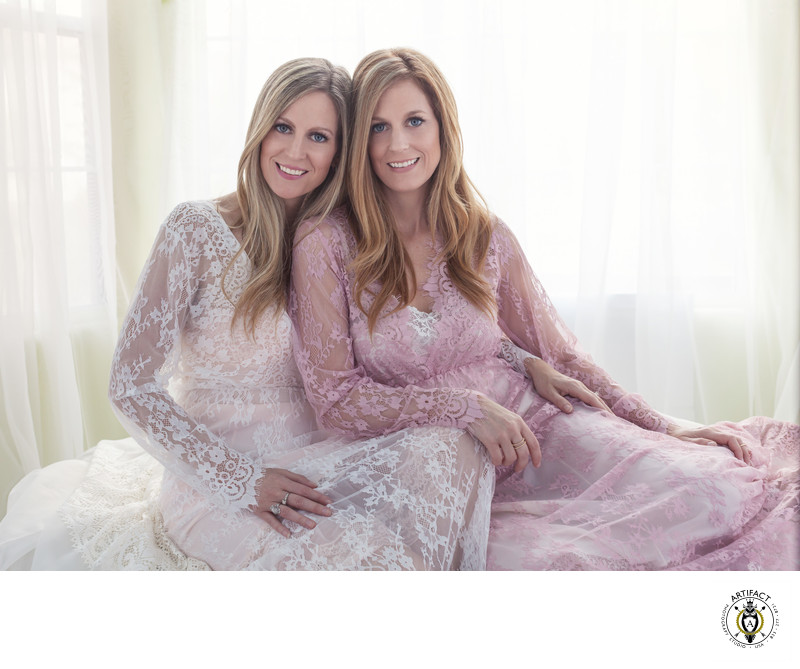 Session Details:
Bay window | Natural light
The lace dresses and vintage slips are part of the studio's wardrobe collection
Bronze Award | Portrait Masters: September 2018
Location: Tucson, Arizona.