Profile of Mayra
Mayra came to me with a strong vision for how she wanted to be photographed during her photoshoot. During our pre-photoshoot consultation, Mayra shared a Pinterest board with me that had a series of inspiration images. One of the photographs, similar to this portrait, was of a woman wearing a lace bodysuit and her hair was adorned with red roses. Mayra was also very clear that she did not want to use artificial flowers and that she wanted fresh roses.
Overall this was a simple concept, we just needed to source a bodysuit and think about additional accessories. I had the vintage Mexican Folklorico filigree earrings from Oaxaca in my jewelry box just waiting for an opportunity such as this to be photographed.
The mix of natural light and studio lighting highlights the luminosity of her skin. We both absolutely loved the results of our collaboration to make this portrait. And this one, too: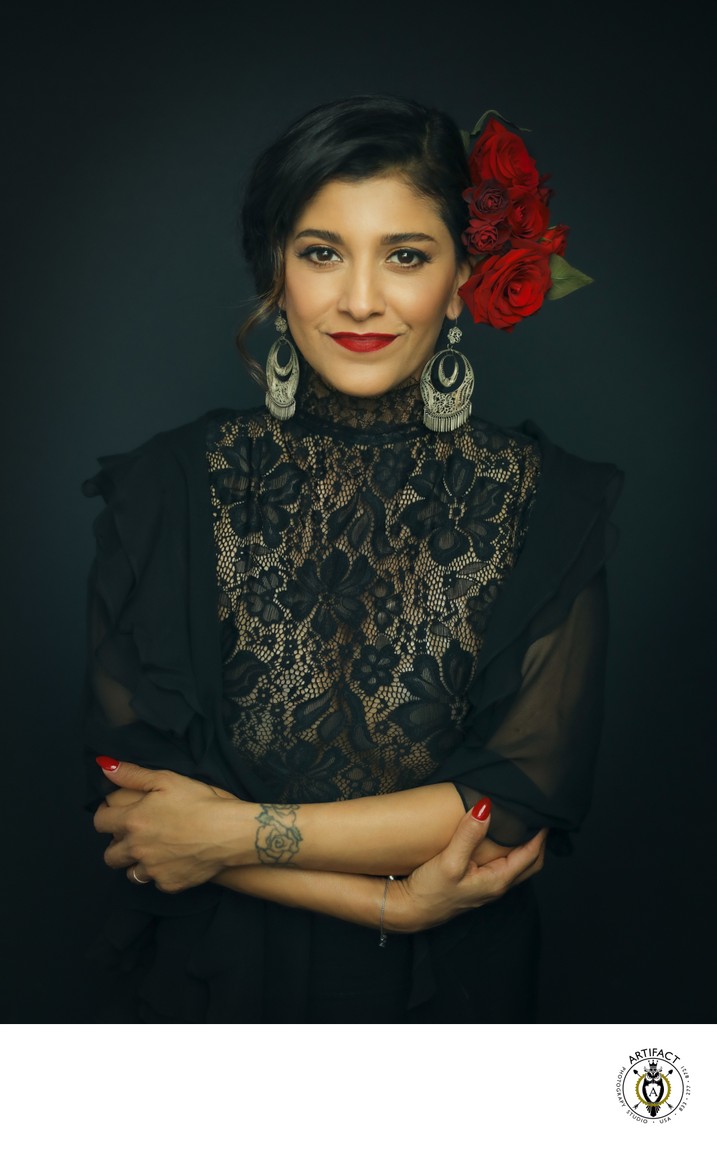 Session Details:
Black V-Flat Background | Natural Light Mixed with Studio Lighting
Hair and Makeup Artist | Renee Rodriguez of Radiate with ReneeJ
Location: Tucson, Arizona.