On Location Couples Photo Shoot | Daniela and Titus
Working with Daniela and Titus was the best of both worlds because we photographed on location at the hotel—in their room and on the grounds (with permission from management)—and then the next day at my studio.
Across the three locations we captured both indoor and outdoor images to celebrate their 20th wedding anniversary. Wardrobe scaled from informal blue jeans and white t-shirts to formal wear. Since the couple was visiting Tucson from Phoenix, Daniela and I worked out all the clothing details in advance via phone conversations and through sending images of clothes via text. We effectively mapped the multiple photoshoots by selecting wardrobe for the various shooting locations.
We jokingly refer to the photograph above as the beginning of the evening and the one below as the ending. "The beginning" is inspired by a photograph of celebrity duo J-Rod for Vanity Fair magazine by the iconic fashion and portrait photographer Mario Testino.
I keep coming back to the "ending" photograph, perhaps because it has a fashion flare to it, which I enjoy incorporating into my images.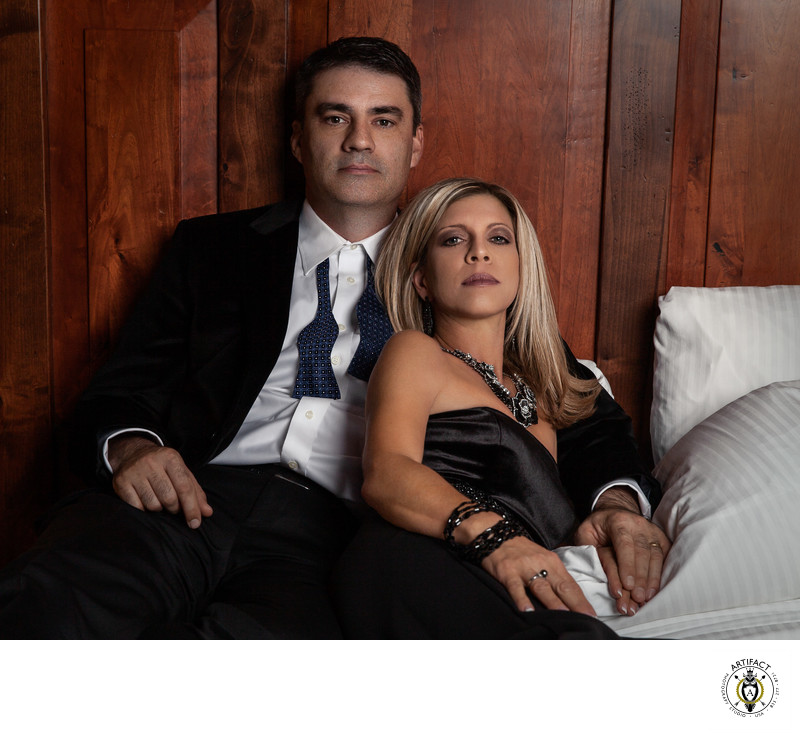 Your beautiful images deserve to be framed and prominently displayed so they can be enjoyed every day. Framing can be overwhelming so that's why I make it easy for you to visualize and select the perfect frame and mat combination for your keepsake images.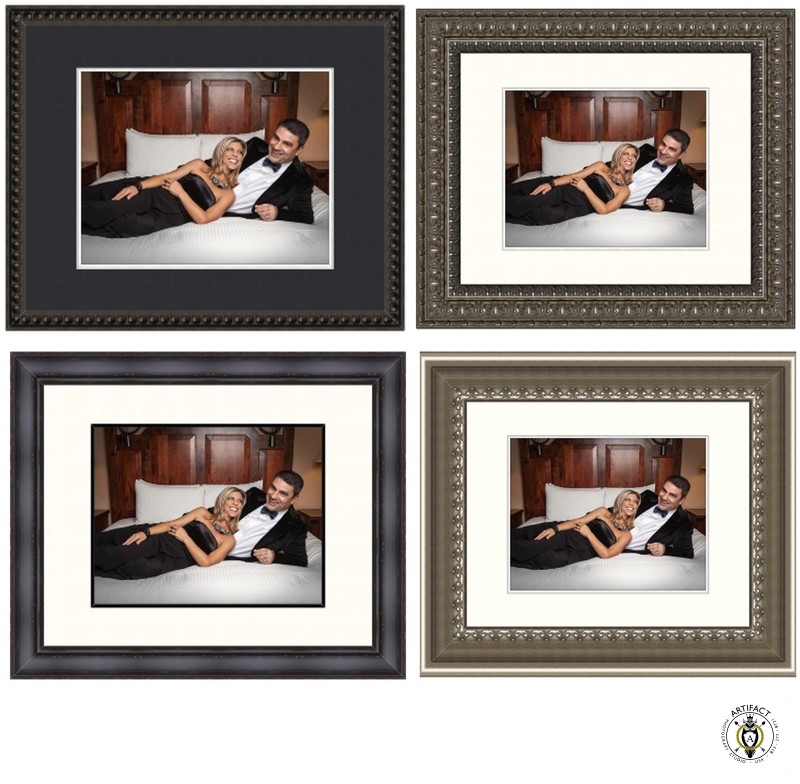 Location: A Catalina Room at the historic Hacienda del Sol Guest Ranch, by written permission
Lighting: One Strobe
Location: Tucson, Arizona.