Fine Art Mermaid Portrait | Campbell
When Campbell arrived at my house the morning of the photoshoot I learned that she had a stomachache because she was so excited to become a mermaid. How awesome is that, to be eight years old and have your mermaid dreams come true?
Not only did we do this amazing photoshoot outdoors in a pool, but we also made a set indoors for a vintage Hollywood vibe. Those images are also on the website.
Fortunately for me my sister, Juliette has been collecting seashells for over 20 years. She drove to my house with the back of her SUV loaded with buckets filled with seashells of all sizes. We used some of the seashells to make crowns but the majority were added to the shallow pool.
Campbell enjoyed playing with the seashells during the photoshoot. When she was getting ready to leave she asked if she could take a seashell as a souvenir of her special day. My sister said, "Of course."
This first mermaid photoshoot will be forever imprinted in my memory as one of my absolute all-time favorite shoots. Every time I look at this image of Campbell my heart bursts with joy. I know it's the same feeling for Campbell's mother. An image such as this is truly a heirloom portrait that will be cherished forever.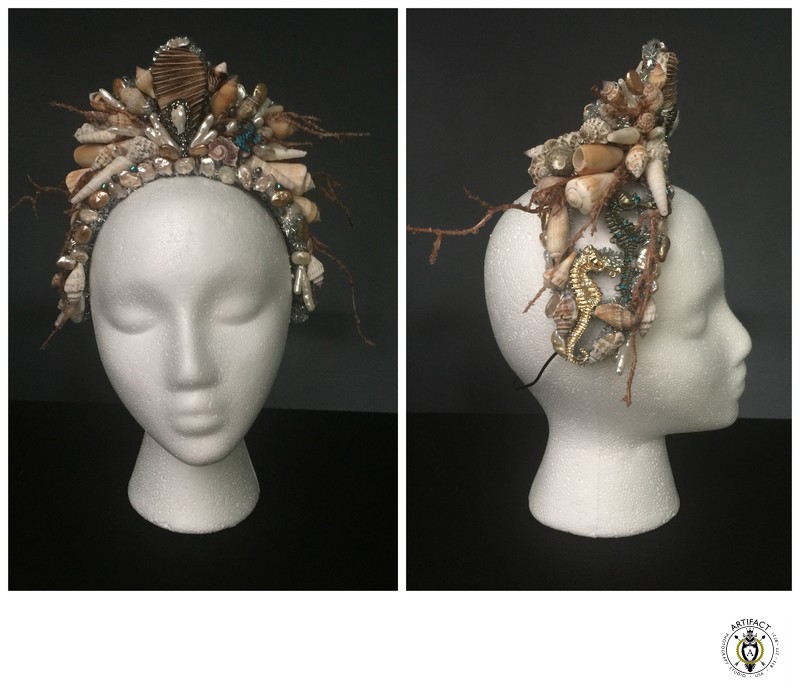 Session Details:
My Backyard Pool | Natural Light
Studio wardrobe, jewelry and crown.
Location: Tucson, Arizona.