Professional Branding Portraiture | Lily
News flash: a personal branding image need not be a "boring" headshot.
The headshot genre is evolving. The image you choose should tell a story about you and your personality.
My favorite personal branding sessions are where we take the time to capture multiple looks against both light and dark backgrounds. I also like working with a mix of both natural light and studio strobes.
The look and style of your personal branding image will greatly depend upon its use. You may want to consider having a variety of images for use across your website, social media, and LinkedIn.
The majority of marketing experts agree that you should have specific branding objectives across your personal and professional online presence. This line of reasoning also applies - especially applies - if you plan on joining a dating site. The first way you communicate who you are is by the images you post. Selfies can be great but certainly don't compare to a well executed professional portrait.
Want to generate more interest in you and your brand, whether personal or professional or both?
A first rate portrait well help you meet your goals.
Session Details:
Black foam core background | Studio Lighting
Vintage black sequin top is part of the studio's wardrobe collection.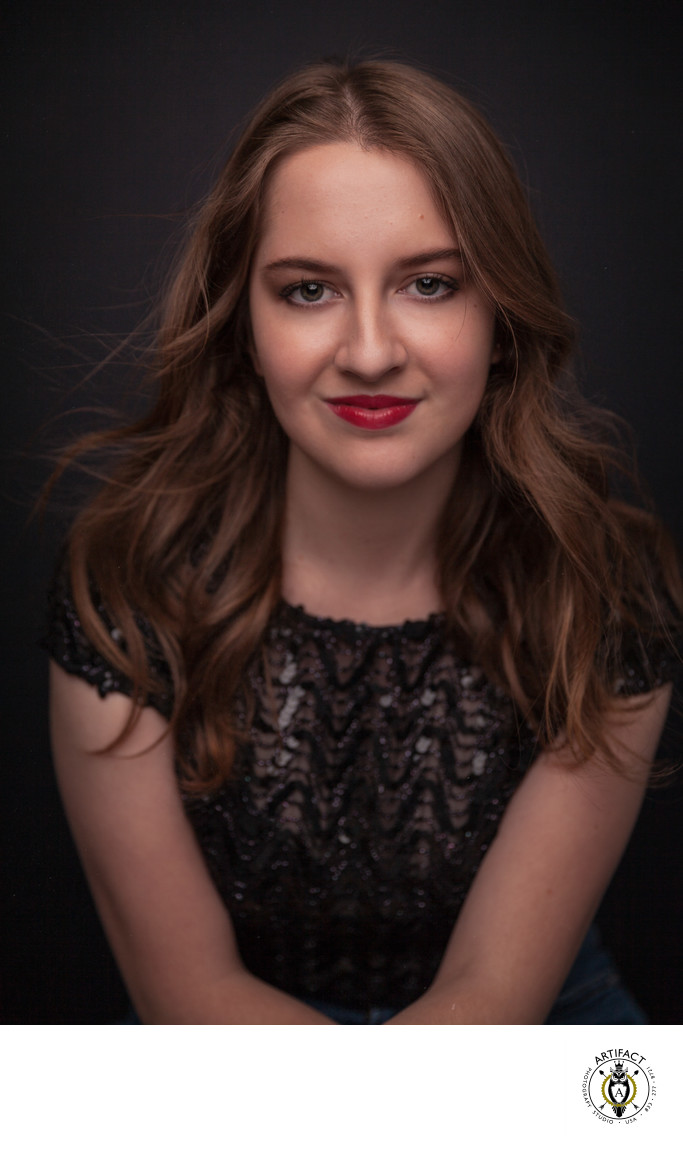 Location: Tucson, Arizona.