Creative Fine Art | Savannah
They were smart and sophisticated, with an air of independence about them, and so casual about their looks and clothes and manners as to be almost slapdash. I don't know if I realized as soon as I began seeing them that they represented the wave of the future, but I do know I was drawn to them. I shared their restlessness, understood their determination to free themselves of the Victorian shackles of the pre-World War I era and find out for themselves what life was all about.
— Colleen Moore
While this image doesn't reflect the the traditional hallmarks of a flapper, there is indeed a flapper vibe to the image. Savannah doesn't have a bob or bared knees with rolled stockings, but there are echoes nonetheless of a flapper's progressive attitude. The feather fascinator with the rhinestone detail also helps give a push in the direction of the roaring 20s.
There's also a steampunk flavor in the mix due to the gorgeous peacock corset and those bomb-dot-com lace fingerless gloves. The ginormous tulle skirt also helps push the look in that direction.
So, let's face it, anytime I have the opportunity to mix genres to capture images like this, I'll leap at the chance.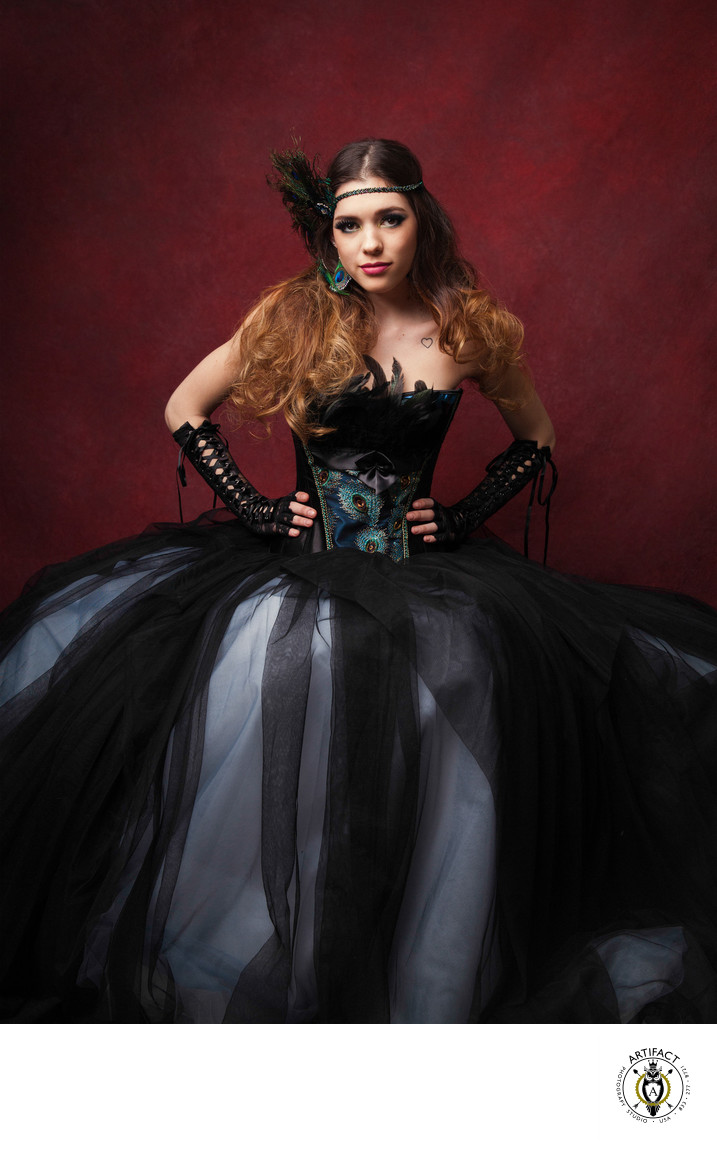 Session Details: Red muslin hand painted background | Studio Lighting
Make-Up: Areli Jones
Hair Styling: Claudia Ratcliffe of Gadabout Salon Spas on Oracle
Studio wardrobe and accessories.
Location: Tucson, Arizona.