Mother and Daughters Portrait | Dawn
When Dawn made contact with me her initial plan was to book a photoshoot for her daughters. The far-flung family were congregating in Tucson over the holidays. Several years had passed since the family had all been together in one place at one time.
Dawn found me through Business Network International (BNI), a worldwide networking organization. I am a member of the Platinum Performers chapter in Tucson. With over 3,000 aspirational and professional photographers in Tucson, BNI was a credible resource for Dawn to help her identify professional photographers that are actively working in and on their businesses.
During our initial consultation over the phone, I encouraged Dawn to join her daughters in the photoshoot. She was reluctant at first for all the reasons that women are reluctant about being photographed. I meet very few people who actually relish getting the photos taken, but when they see their gorgeous images, they are so happy that they stepped in front of my camera.
The simple fact is that these keepsake images will outlive both Dawn and me. The photographs in the collection are instant heirlooms and will be treasured by her daughters and future generations. There is no replacement for a well-curated collection of family photographs. They are treasures; priceless treasures. And there is no time like the present to capture them because time is all too fleeting.
The bond between a mother and her child is the only real and purest bond in the world, the only pure love we can ever find in our lifetime. | Ama H. Vanniarachchy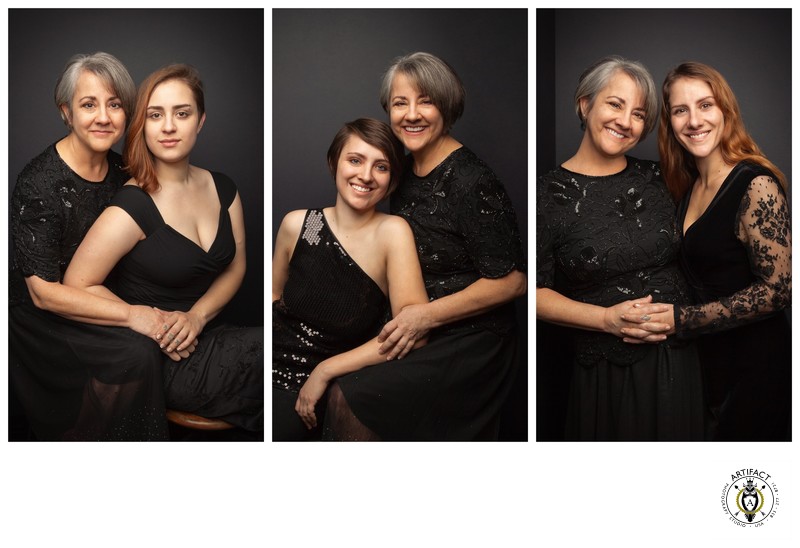 Session Details: Black Foamcore Background | Studio Lighting
Studio wardrobe
Location: Tucson, Arizona.