Artifact Photography Presents...
There are more people aged 50+ than ever before—accounting for 35% of the population— and yet our stories, in particular women's stories, are the least told, and our images are the least seen in the media. Once we cross over the threshold to fifty, at the height of stepping into our power as wise women, we begin to feel invisible. And yet by navigating our lives' journeys we as mature women are:
Strong. Experienced. Beautiful. Confident. Powerful.
We're not having a mid-life crisis, we're experiencing a mid-life revolution. It's not only important to be heard as a woman, it's also important to be seen. We want to hear you and see you. We invite you to connect with a community of women who are discovering the magic of transformation in the second act of our lives.
It's time to see yourself as others see you. Beautiful just the way you are. Right, here, right now.
In 2023, our team will capture gorgeous portraits of 50 women over the age of 50 with the project culminating in a portrait exhibition and print magazine to celebrate these women and their stories.
Join Us!
This is your opportunity to be seen and heard.
You can be gorgeous at thirty,
charming at forty,
and irresistible for the rest of your life.
As one of our 50 over 50 Women,
you will receive a wonderful package which includes...
| | |
| --- | --- |
| Pre-Photoshoot Consultation | |
A pre-photoshoot planning consultation with Michelle Owens of Artifact Photography Studio to discuss how you want to be photographed, what outfits you would like to wear, and the style of the images that we will capture together.
You may wear any of the studio's varied wardrobe and accessories collection, if you desire. Or, you can mix and match your wardrobe selections with items from the studio.
We will photograph five wardrobe changes for a lovely variety of looks from casual to elegant. No two photoshoots are the same and the experience is designed specifically for you.
We all have multiple sides to our personalities and a photoshoot is a creative way to express who we are through visual storytelling.
| | |
| --- | --- |
| Professional Makeover | |
Camera-ready makeup application by a professional makeup artist.
Go glam or choose a more natural look, it's all up to you. Relax and enjoy being pampered.
| | |
| --- | --- |
| Fashion-Inspired Photoshoot | |
Experience being a cover girl for a day at Artifact Photography Studio. Professional photographer, Michelle Owens will put you at ease and expertly guide you through a range of expressions and figure-flattering poses.
A photoshoot is not only fun, it is also empowering. You will laugh and have a great time. And you will feel gorgeous, so plan a night out for a perfect ending to a beautiful day.
| | |
| --- | --- |
| Reveal Session | |
We will schedule a time for you to return to the studio to view your beautiful portraits in person. If you are traveling from out of town, we can schedule a video conference call).
You will choose the complimentary portrait of your choice, a $375.00 value, delivered to you as a gallery-quality matted print. The digital file is also included, along with a print release.
Or, if you choose to pre-purchase a Portrait Collection of your choice, you will receive a 20% discount.
The Spotlight's On You
Your portrait and a portion of your story will be published on social media and in a beautiful print magazine that will be released after the Portrait Gala.
One Ticket to the Portrait Exhibition
When the project is complete, our team will host a Portrait Gala in Tucson that will showcase the portraits and stories of the women who participated in this meaningful and extraordinary project.
This project will be promoted so you'll need to be happy with...
Completing a written questionnaire and being interviewed by one or more of our team before and/or after the photoshoot for your profile. This may include being recorded and/or interviewed on video.

Signing a model's release.

One or more of your portraits and interview may be shared on multiple websites, blogs and social media sites.

Before and after makeover photos to be captured and potentially published.

Being comfortable participating in a public art exhibition and mingling with guests.

Other Conditions may apply.
How much does it cost?

This special promotion package includes a pre-planning consultation to design your experience, a professional makeup application, a fully-guided photoshoot, recorded interview about being a woman over 50, in-person reveal session, a profile in the

Wise Women: 50 Over 50 Project

print magazine, one ticket to the Portrait Exhibition and one luster matted print of your choice for the all-inclusive price of $795.00 + tax.

The corresponding digital copy and a non-commercial print release are included. The total retail value is $1,240.00.
Complete the form below to book your spot or schedule a 10 minute call.
Michelle Owens



Portrait Photographer + Stylist
Michelle is the creative behind Artifact Photography Studio and The 50 Over 50 Experience. She specializes in providing exceptional photography services to individuals and businesses by creating magazine-style portraits, tasteful boudoir-style photographs, well-crafted headshots, and engaging images for private collections, gallery walls, websites and social media.
Michelle's passion is to empower women to see their own beauty through the medium of fine art photography. Paying attention to all the artistic details contributes to creating images that often look more like paintings than photographs. Michelle's studio is a harmonious and safe space to experience a photoshoot, which is specifically designed to celebrate you.
You don't have to practice in the mirror or worry about posing yourself leading up to your special day because Michelle will guide you every step of the way in a fun, fully-directed photoshoot to capture you in your best form. It's amazing how ONE single image can change how you view yourself. Don't miss this opportunity to see yourself as others see you, beautiful just the way you are. How do you dream of being photographed?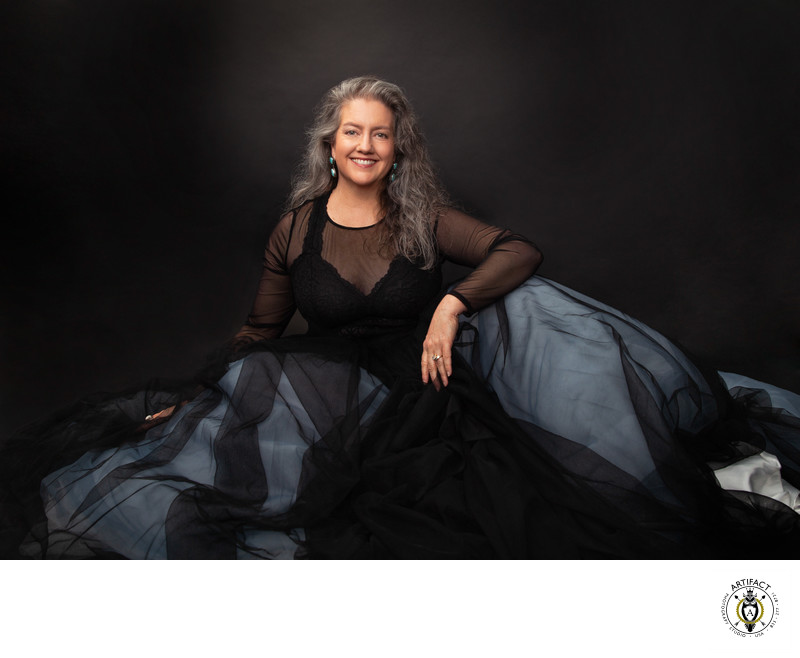 | | |
| --- | --- |
| Fifty & Fabulous | |
Who Can Participate in the Project?
We would love to have this project be a reflection of our diverse community. Let's share our wisdom, cultures and stories. Beauty is in all ages, skin hues and body types.
Many women are only photographed professionally once in a lifetime: on their wedding day. One day your loved ones will go searching for images of you. What will they find?
Our passion is to take an everyday woman and give her an unforgettable celebrity-style magazine photoshoot experience. Feel what it is like to be the center of attention for a day. Every photoshoot is an exciting, pampering, tailored experience that is focused on YOU!
This project is so much more than capturing beautiful photographs. Our hope for you to truly reconnect with yourself, and to see your beauty and spirit the way others already see you.
For your participation fee of $795.00 plus tax, you will receive:
consultation to discuss how you would like to be photographed

access to the studio's wardrobe and accessories collection

one professional makeover

expertly guided photoshoot

reveal session to view your beautiful images

recorded interview for sharing highlights of your story & wisdom in print and across social media

one ticket to the Portrait Gala

a beautiful portrait of you on display in the Portrait Exhibition

a profile in the Wise Women: 50 Over 50 print magazine

one copy of the Wise Women: 50 Over 50 print magazine

one heirloom-quality matted print, plus corresponding digital file with print release

take home your portrait from the Portrait Gala
Experience how one photograph can change how you see yourself.
Capture your relationships for a lifetime and beyond in beautiful heirloom portraits.
Who do you want to be photographed with?
There is a Queen in every single one of us eager to fully express herself.
Complete the form below to book your spot or schedule a 10 minute call.
Curious to see more? Check out additional images, videos and behind the scenes moments at:
Facebook | ArtifactPS Instagram | Michelle Owens' Instagram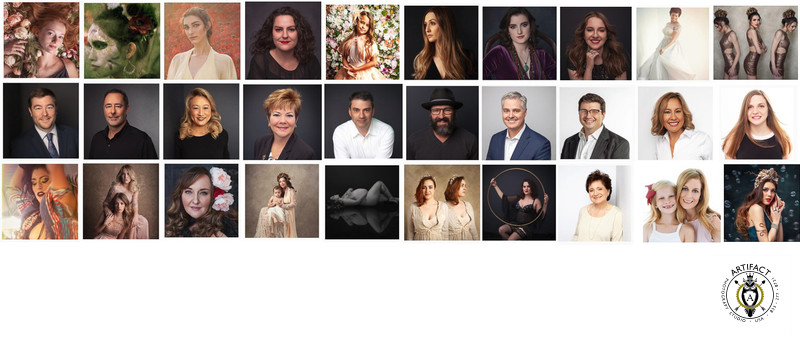 (833)277-8721 | artifactps@gmail.com | www.artifactps.com