Contemporary Portraiture | Ursula
Personal style should be effortless. It's not about what you wear, but how confident you are when you wear it. | Monica Rose
In real life ladies are coming over to the studio and raiding the racks of clothes. With Ursula, it's the reverse, I would love to take a tour of her closet and meander through her accessories. I know that I would ooh and aah and swoon over everything. The woman's got style for miles.
She not afraid to rock fish net stockings, stilettos and a fedora at work. Over a period of a year, I saw Ursula about every two weeks. And every two weeks I would look forward to seeing her. First she has a lovely personality. Secondly, I couldn't wait to see what she would be wearing and how she had styled herself.
While others in the office were in the routine everyday rut of bland business casual, Ursula made the office a cheerier more welcoming place just by dressing every morning with glamorous style and going to work. It may sound silly but it's not. Any actor will tell you that one of the key ingredients to a stellar performance is choosing the correct wardrobe.
Whether we like it or not, what we wear plays a significant role in defining who we are and how the world perceives us. Ursula's style always made me want to get to know her better and thankfully I've been able to do just that. She's lovely inside and out.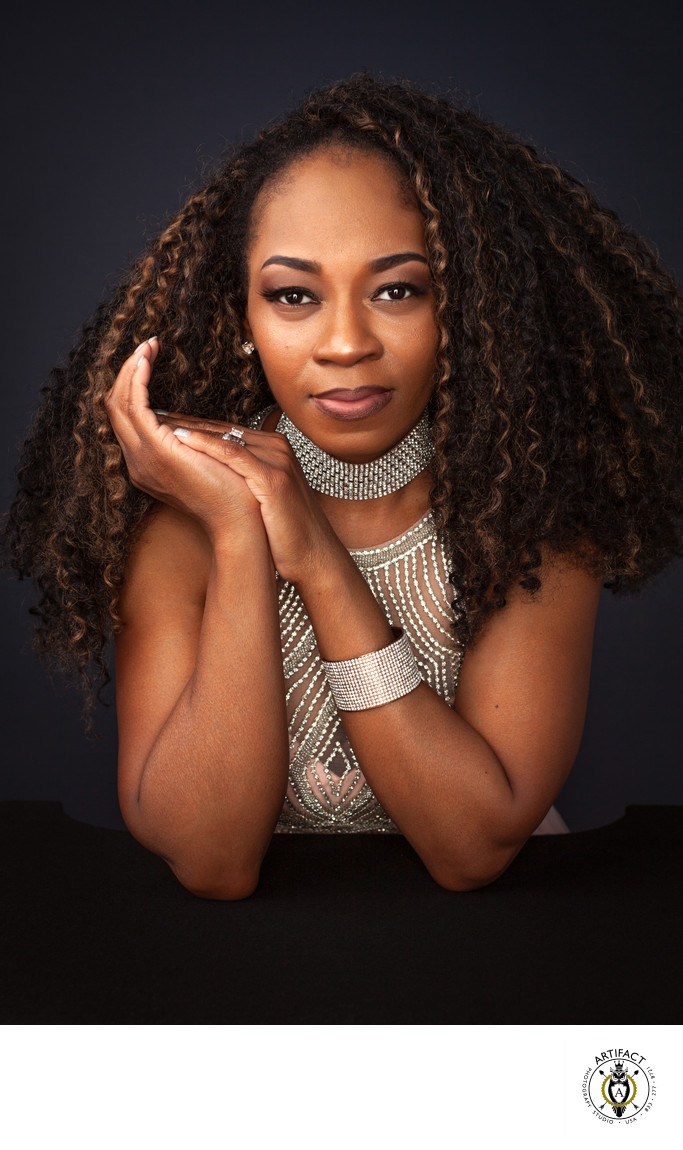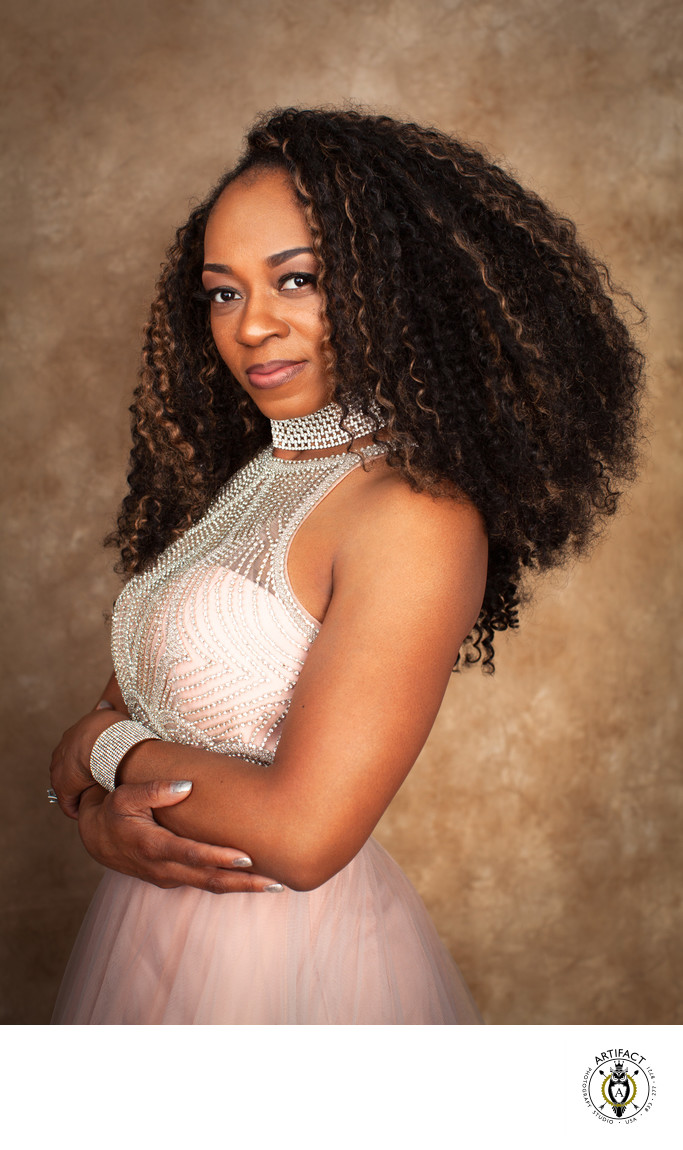 Session Details: Muslin and Foamcore Backgrounds | Studio Lighting
Make-Up: Nia (Ursula's daughter)
Hair, Wardrobe and Styling: Ursula
Location: Tucson, Arizona.