Contemporary Glamour Portrait | Lindsey
Hello, angel!
Are you experiencing a Charlie's Angel's throwback moment to 1977 when Cheryl Ladd joined the popular TV show as Farrah Fawcett's younger sister? I certainly am.
Lindsey loves combing through the studio's wardrobe collection. When she found the lavender purple jumpsuit from the 1970s, the search was over.
Lindsey's daughter was in on the fun, too. She expertly held the blow dryer to give her mom some awesome flowy hair as if it were blowing in a California breeze.
I really like to capture a series of photos that can be grouped together. The configuration below is called a 9-up, which looks amazing when framed and hung on a wall. In addition to individual portraits, 9-ups work well for couples and family photos where it is ideal to mix individual and group images.
Session Details:
Hand painted gold muslin backdrop | Natural Lighting
Makeup Artist | Lauren Stidham of EVER Skincare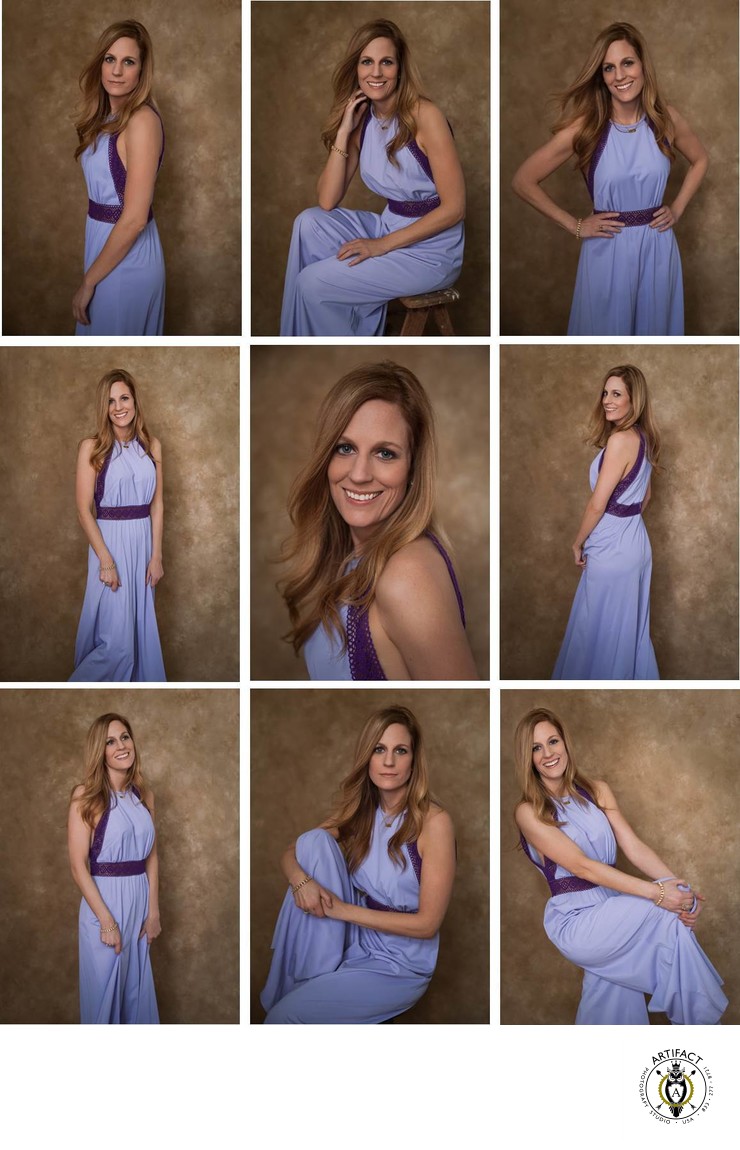 Location: Tucson, Arizona.