Golden Hour Outdoor Portraiture | Faith
In a way, you are poetry material; you are full of cloudy subtleties I am willing to spend a lifetime figuring out. Words burst in your essence and you carry their dust in the pores of your ethereal individuality. | Franz Kafka
I am old enough now to look back on my youth with perspective of what it is to be young, what it is to raise a family, what it is to be middle-aged and looking back at life's progressions through the tempered glass of the mind's eye.
As a photographer I endeavor to show my subject her beauty at every age and stage or her life. Photographic images for me are touchstones to memories. Memories of a time, a place, a feeling.
As we move through life we tend to forget certain elements of the past as we busily move forward in our daily lives to realize the dreams of our future selves. Photographs are gifts that give us the means to record a moment of time for ourselves and for the appreciation of future generations.
We have calcium in our bones, iron in our veins, carbon in our souls, and nitrogen in our brains. Ninety-three percent stardust, with souls made of flames, we are all just stars that have people names. | Nikita Gill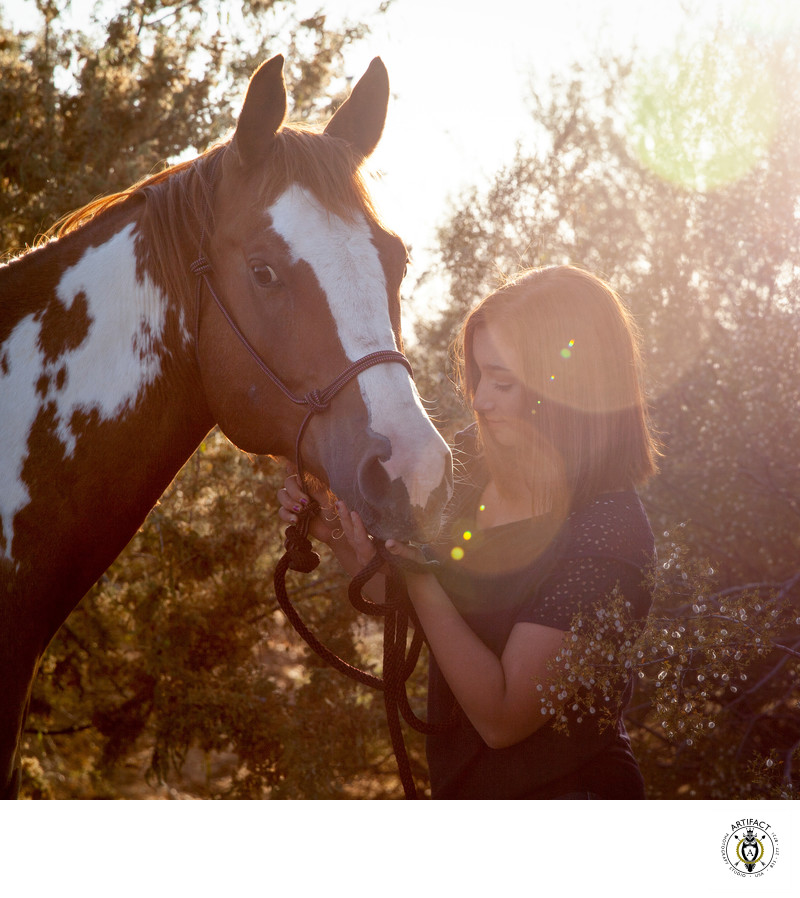 Session Details: Agape Acres Therapeutic Riding Center located in Marana, Arizona | Natural Light
Location: Marana, Arizona.