Glamour Portrait | Adalis
She was unstoppable and she took anything she wanted with a smile. | R. M. Drake
We started off the afternoon's session capturing "Mommy and Me" portraits of Adalis and her daughter. We staged photographs in three shooting bays, including my studio's bay window to capture dreamy backlit images that clients covet.
After the session was completed, it was time for solo portraits of Adalis. The spunky little girl went home with dad so that we could continue on with a solo session to capture legacy portraits of Adalis.
Adalis brought coordinated clothing choices for the photoshoot with her daughter, so for her individual session she choose to raid the studio's clothing racks. We experienced an impromptu fashion show as Adalis tried on multiple dresses in an effort to decide what to wear.
When Adalis emerged from the changing room wearing this dress, the hair and makeup artist, my assistant and I instantaneously and unanimously cheered gleefully. The blue, ruffly dress for the win. One would think that at our ages we women would be over playing dress-up, but I can definitely say it doesn't. Looking and feeling your best never gets old.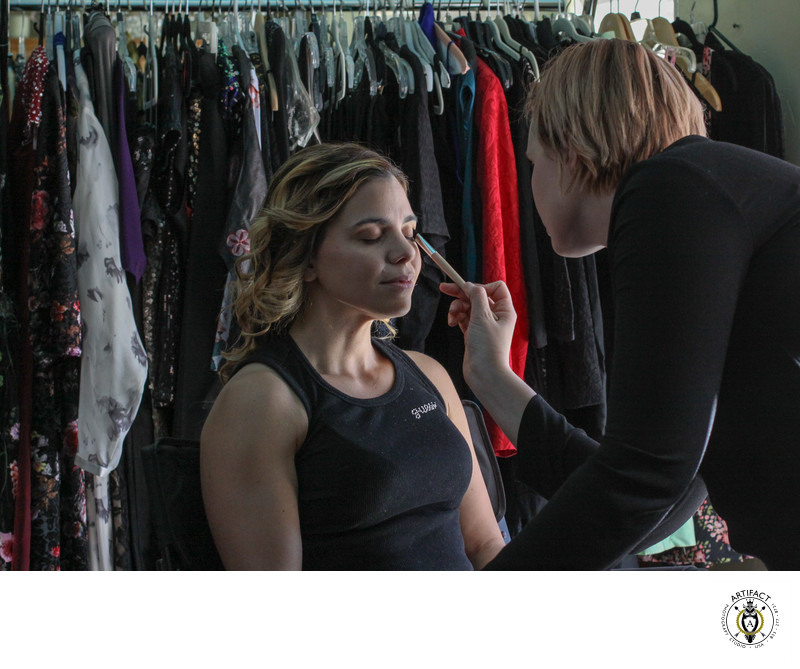 Session Details:
Hand painted gold muslin backdrop | Studio Lighting
Professional Hair and Makeup Artist (HMUA): Diana Dubuque
Location: Tucson, Arizona.