Children's Portrait Session | Aliyah
When photographing children, the photographer is not typically the one in control, the child is. Aliyah posed just under a million questions to me during our short session. She was constantly in motion. In between answering her myriad of inquiries, I kept up the multi-tasking with composing and taking images. Fortunately, I had an assistant with me who helped recommend certain actions through posing questions, such as, "What's behind the curtains?"
The most top of mind question for me from Aliyah that day? She wanted to know where I kept the chocolate. Thank goodness I am a fellow chocolate lover and always keep a stash of chocolate in the studio. Otherwise I would have been in big trouble.
I appreciate a beautiful portrait of a smiling child as much as the next person because we all want our children to be full of light and happy. However, anyone who has spent time with children knows that they too have their quiet, introspective moments.
For me, I find that I am more attracted to serene children's portraits where one can see a glimpse of the forthcoming adult budding inside them. When photographing children, I do my best to capture both smiling and serious portraits for a balanced portfolio of keepsake images.
The image below just might be my favorite. I adore girls with spunk.
Session Details:
Natural light portrait in the studio's north-facing windows.
My personal favorite from the photoshoot: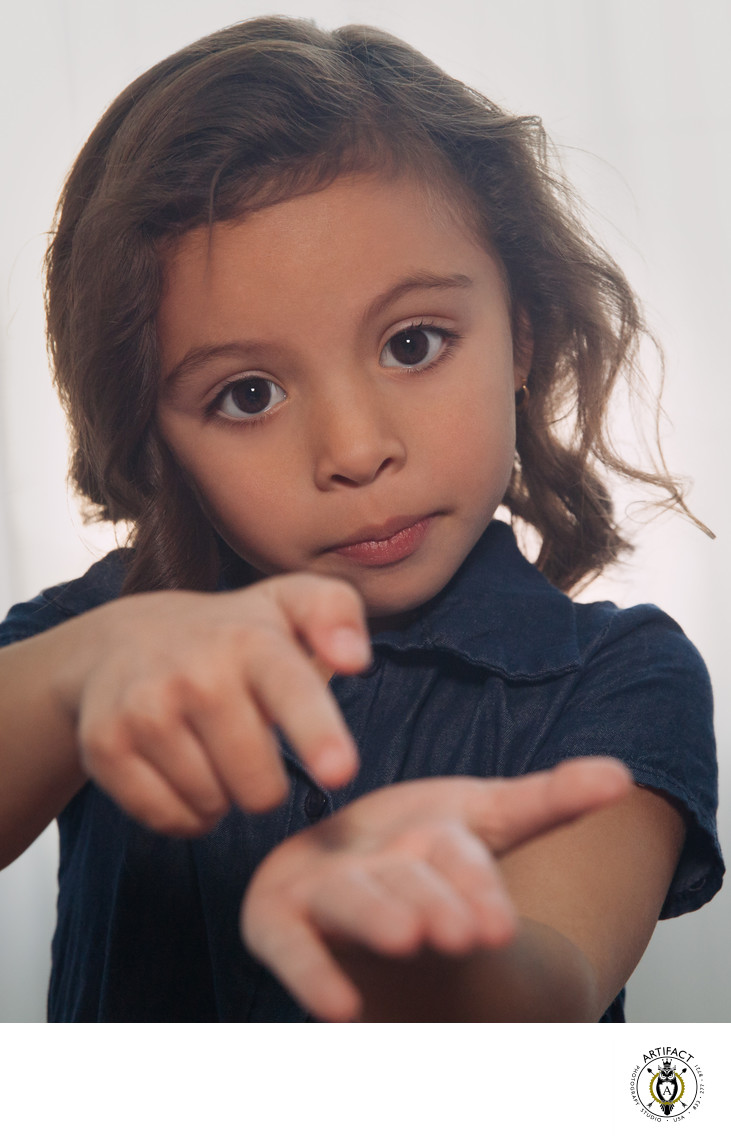 Location: Tucson, Arizona.