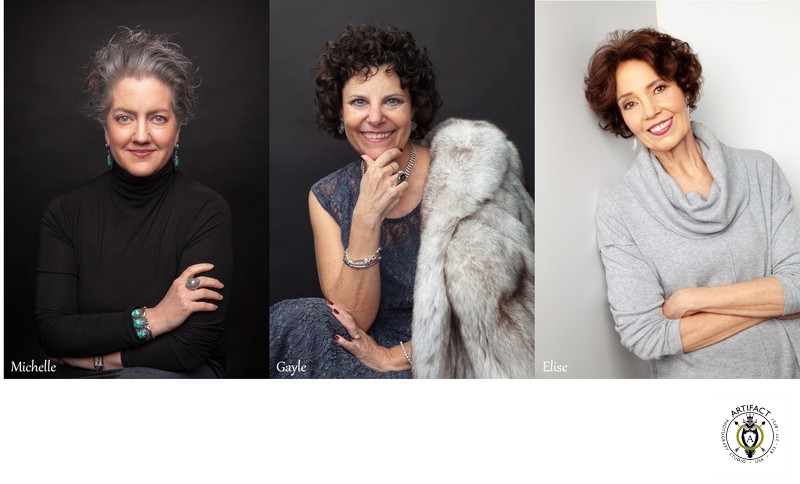 Congratulations... you've taken the first step! Thank you for expressing your interest in being one of the featured women in the empowering Wise Women: The 50 over 50 Project.
Please note that our friendly team responds to all submissions, emails and voicemails. If you don't receive an email, please check your spam folder. If you don't receive a return call then a ripple has occurred in the matrix and please do reach out again by email or phone call. We are absolutely excited to connect with you.
Few things are worse at foiling attempts to communicate than the aggravation of playing phone tag. The studio is conveniently open 7 days a week by appointment. When leaving a voicemail or emailing, please always provide one or two days and times when you are available to chat and the best number to reach you.
The next step in your portrait journey is to set-up a 10 minute call to answer your questions so you can confidently move forward with booking your photoshoot. After payment is received we will book your consultation, which is when we begin selecting wardrobe and sets based upon how you want to be photographed. No two photoshoots are the same because it is an experience tailored just for YOU!
I hope you are excited as we are.
Looking forward to chatting to chatting with you soon!
Cheers to you from our team,
Michelle
Michelle Owens
(833)277-8721 | artifactps@gmail.com