Joseph | Block Fitness Collective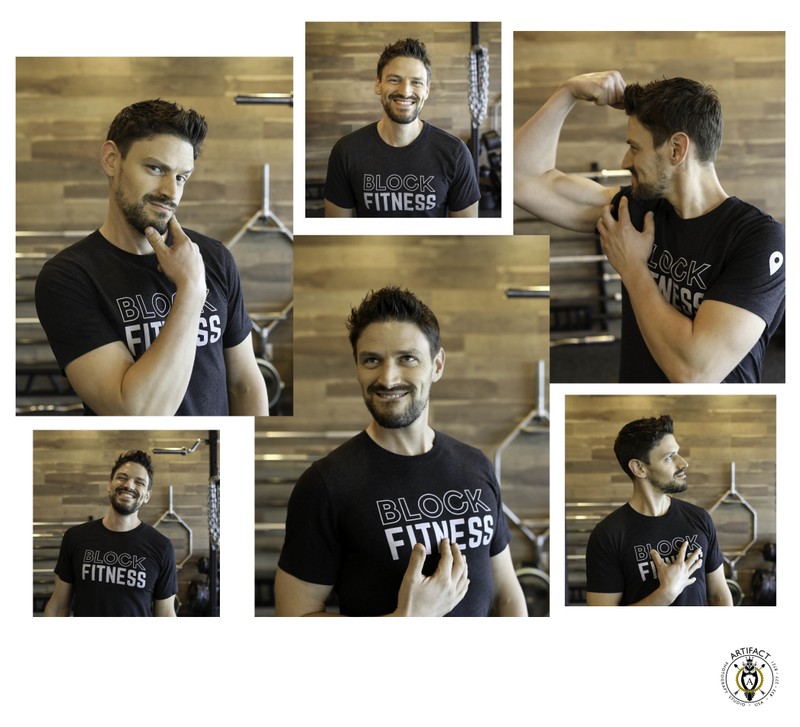 When the student is ready, the teacher will appear. | –Buddha
Full disclosure. Joseph is my fitness coach. I love him like a brother and he has completely changed my life since I started working with him in mid December 2019. As you can see from the picture collage, Joseph has loads of personality and he makes training fun. With a goal of improving my health I lost 30 pounds in eleven months.
Let's back up to the beginning. In November 2019 my doctor ordered a panel of bloodwork tests. The report showed - much to my chagrin - that I had high cholesterol and was pre-diabetic. I knew both of these conditions could be resolved through losing weight and making better choices with the food that I ate. Oh, and exercise. I needed to get moving. I also desired permanent change so I had to lasso determination and get started. And lastly, more than anything, I wanted to figure out how to overcome years of yo-yo dieting to arrive at "lasting change"... the holy grail of fitness goals.
When I was thinking about what I wanted but didn't quite know how to get there, Joseph literally walked into my life. He attended my BNI chapter's business networking meeting as a visitor. When he spoke about his business, I thought he's the one. I can't let him leave the meeting without setting up a meeting with him. I did and what followed is a success story. it's no joke that one meeting can literally change your life.
Robert McKain wrote, "Action precedes motivation." I learned this from Joseph. I adopted those three words as my fitness mantra. Whatever it is that you want to accomplish, action leads you where you want to go. When I wasn't motivated to go to the gym, I knew I had to act. I put one foot in front of the other and got myself to the gym. As my niece, Avalon and l like to say, "You never regret a workout." Especially when Joseph is involved. The closer I got to achieving my goals, the more motivated I became. And now? After many years of leading a sedentary life, I am an athlete. I have transformed. Transformation is powerful.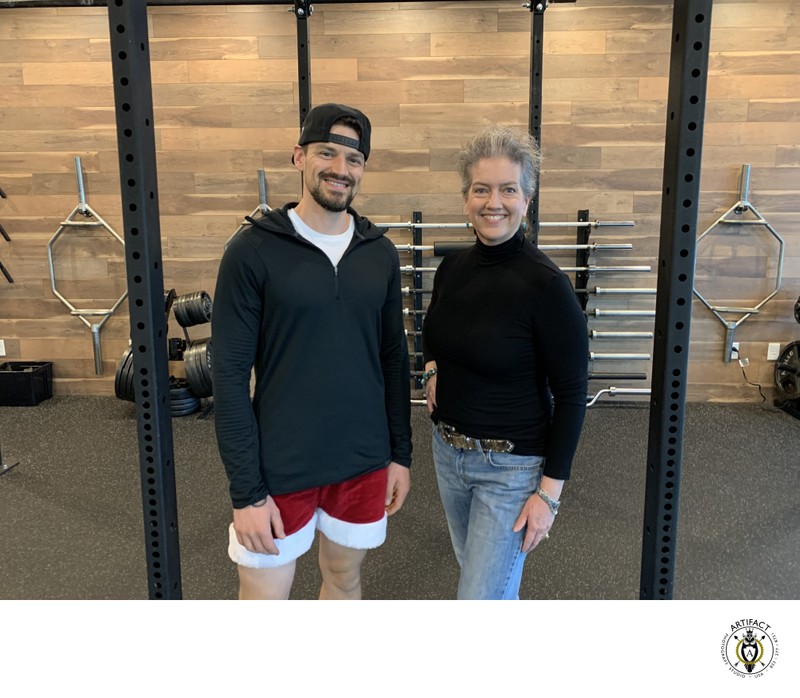 I could jokingly say this was not taken in December and Joseph just likes to wear Santa shorts, but it was December and he does indeed like wearing Santa shorts. He interviewed me about my fitness journey that day and then I took photos of him in just his Santa shorts. You need to be a member of his Block Fitness Family private Facebook group to see the results of that entertaining photoshoot. #hilarious
Links:
Check out Block Fitness Collective's awesome website
Lot's o' videos on Block's Facebook Business Page.
Session Details:
On location personal branding photoshoot at Block Fitness Collective in Oro Valley, Arizona
Location: Oro Valley, Arizona.