Elisa | EL Design Studio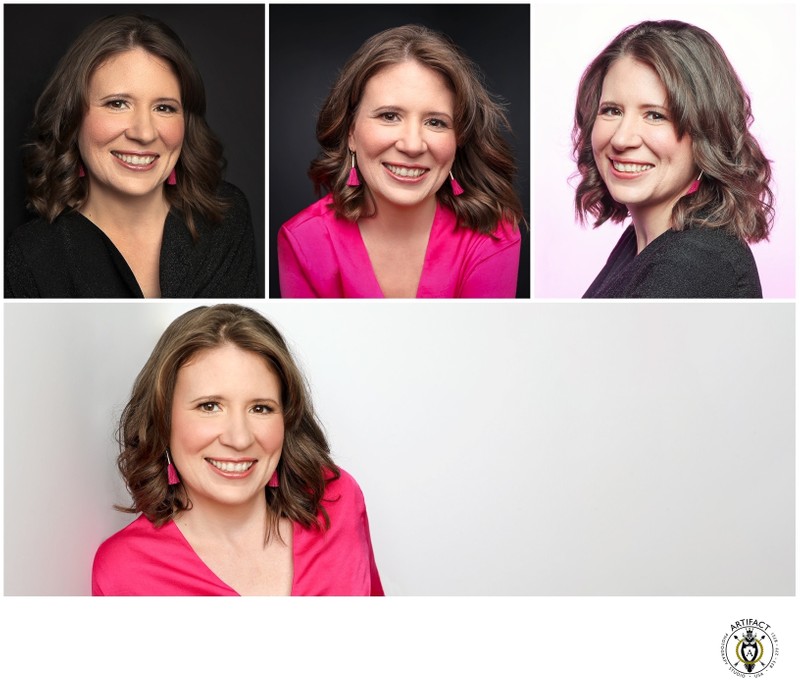 If you are in business, you first and foremost need a headshot. Not just any image, like a cell phone snap, but a well-crafted headshot that represents the image that you want to present to your future clients. Your headshot will often be the first way a prospective client meets you. Therefore, it is pertinent to consider what your headshot conveys as a first impression.
Staying consistent with your branding is important. Your headshot will be posted on social media, on your website, with your byline, in print materials and perhaps inside a book jacket. First impressions count. Staying consistent with your branding images is important because it helps with building credibility with your audience. Over time, as you are able, you will add personal branding images to your portfolio that represent who you are, what you do, and how you do it.
Research shows that when information is imparted without visuals, the brain will forget 90% of it after three days. Conversely, when the same information is paired with an image, the brain will recall 65% of the content after three days. With marketing and advertising, every company on the planet - big or small - is striving for recognition and remembrance in a crowded market.
Elisa works with these concepts every day as a graphic designer. As the owner of EL Design Studio, Elisa creates eye-catching designs that effectively combine descriptive visuals with compelling words with the goal of driving engagement for you and your brand.
Elisa understands that prospective clients just don't want to read a paragraph without a visual. Your prospective clients want to see who you are, the person behind your company. Typically the second most visited page on a website is the "About" page. People want to know who they will potentially be conducting business with so it is of upmost importance that you are compelling with your words, your headshot and your company's personal branding images.
If you are looking to level-up your professional image, Elisa and I can help you with images + graphic design. How can we assist you?
Session Details: Studio Lighting | Foam Core Background
Hair and Makeup Artist: Erika Christine Aguirre
Location: Tucson, Arizona.