#9 of 50: Kimberly Maisto
Residential Realtor with Keller Williams
Retired NYPD Detective
During Kim's interview, she had me on the edge of my seat while telling me harrowing tales about her time working at the New York Police Department. Kim became the go-to detective for a variety of undercover operations. Need to break up a nasty prostitution ring? Assign Kim. Need to bust an illegal gambling operation located in the basement of a synagogue? Assign Kim. Need to get an officer inside a local mob bar to scope the place? Assign Kim. As the finishing line for each harrowing tale, Kim would say with a laugh, "I'm still alive, right?"
On September 11, 2001, Kim was among the heroes at Ground Zero who bravely put their lives at risk to pull victims as well as the remains of the dead from the smoking rubble. As you can well imagine, it was a gruesome, exhausting experience.
After serving twenty years at the NYPD, Kim retired. She moved to Tucson with her husband, Marc, and their three children, Nicholas, Jillian, and Ginamarie. While Kim liked aspects of New York, she grew tired of the cold and the rain. She loves the outdoors too much to be stuck inside, and Tucson was the perfect sunny antidote to NYC's gloom. Kim and Marc purchased a home that sits on a large lot, which created the opportunity to have a bit of an urban farm. Over the years, they've kept horses, goats, dogs, cats, a turtle, and even a snake at one point.
In Tucson, Kim acquired her private detective and realtor licenses. Kim puts her experience and licenses to good use. "I pride myself in finding the right home or investment property for my clients. Coming from one of the largest cities, I understand the dynamics of different cultures' needs and desires." Kim views her current roles as a continuation of community service, and the outcome of her dedication is what she loves most: helping clients make their dreams come true.
Read more about Kimberly, and see additional portraits from her photoshoot, upon the release of the Wise Women: The 50 over 50 Magazine later this year.
You are invited to attend the Wise Women Portrait Gala on Thursday, October 13th at the Savoy Opera House in Tucson, Arizona from 5-9 p.m. Each participant will be featured in a creative portrait on display in the art exhibit. Buffet dinner, no-host bar, music, dancing, magic and a raffle will be part of the evening's festivities celebrating these fabulous women. Purchase tickets here on Eventbrite.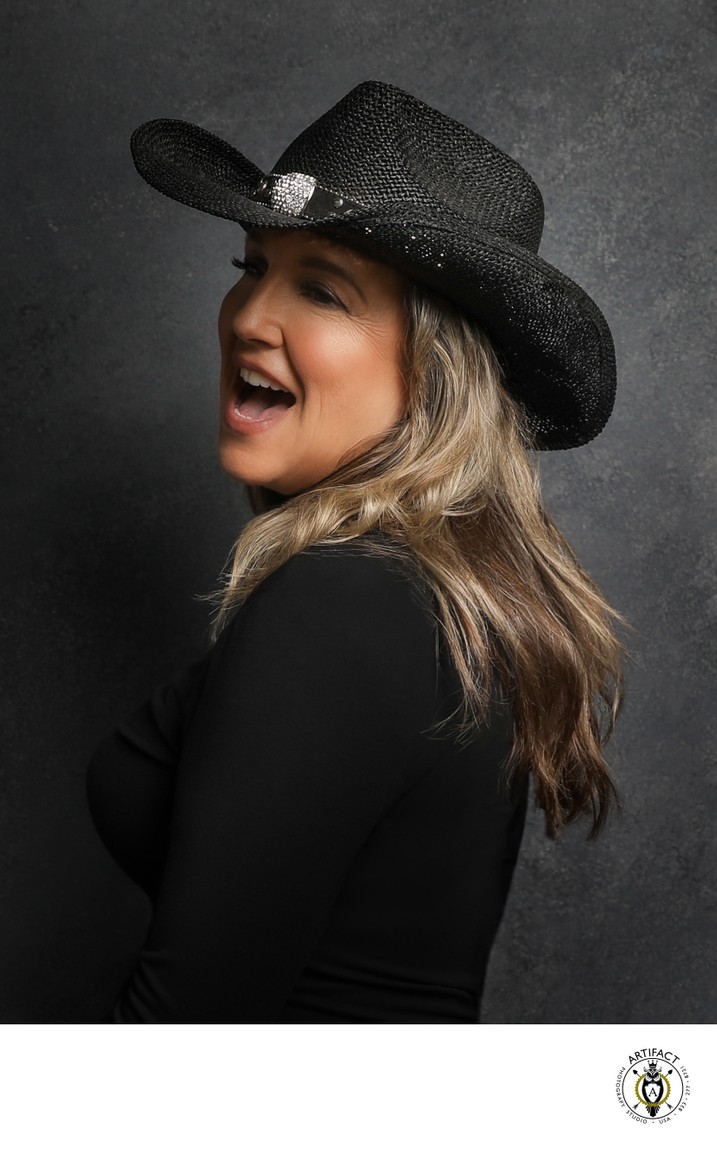 Studio Strobe | Hand painted backdrop by Michelle Beaumont Owens
Professional hair and makeup by Erika Christine Aguirre.
Location: Tucson, Arizona.