#46 of 50: Renee Deeter
cabi! Stylist
Volunteer of the Year, and of last year, and of next year, and any of the years she's been alive (yup, she's a giver)
Renee is about as social as a person can be without wearing herself out. I wonder how she does it ALL, and when I write ALL, I mean EVERYTHING. She does "all the things" from planning events, to attending events, to volunteering. She participates in weekly events, monthly events, quarterly events and annual events. Those who are positioned in Renee's orbit are fortunate benefactors of her time, energy and positive vibes.
With all the whirlwind of activities, somehow Renee is still able to slice out time to manage and grow her business as an independent cabi clothing stylist, which kind of seems like a minor miracle, or perhaps she was gifted Hermoine's time turner necklace from the wizarding world, or maybe she's simply great at time management. The more she needs to do, the more she seems to be able to shoehorn into a day. It's really quite amazing. However Renee does it, she's doing it well. Not only is Renee seemingly everywhere so also looks stylish in her cabi wardrobe wherever she goes. Keep up the great work, Renee! Tucson loves you and your positive energy.
Recently Renee had immediate success with her first post on TikTok. Renee's daughter Riley called her and said, "What the heck, mom. You're TikTok famous!" Renee received over 10,000 views for an entertaining video of her dog, Steve playing with the family's tortoise, Picasso. Honestly, it's so entertaining I've watched it five times. And when on the rare occasion I find myself in a bad mood I will let my fingers do the walking over to Renee's page to view it again. Here's the gist of the video, a rather large dog and a tortoise are playing together in the back yard to the soundtrack of "You're My Best Friend" by Queen. At first glance I thought the tortoise was annoyed by the bouncing, crouching and leaping dog and then eventually, as the seconds expire, and more of the action unfolds, it becomes clear that the tortoise is all in and enjoying the interaction, and pursuing Steve even though his actions are slow. And if you love Steve and Picasso, you are going to be enthralled with Steve and Pepe, the family's parrot.
Also know that when the going gets rough, Renee's a trooper. During her photoshoot in June, the hottest month of the year, the downstairs' air conditioning unit decided, after 25 years of service, that it would slowly stop working over the course of the afternoon. Good times! Renee brought a lot of cabi jackets to wear with her wardrobe changes and she continued play along as the temperature creeped up in the room. I woke up inspired that day to create a composited photograph which required us to take many more photos than either of us had anticipated. Fortunately, the inspiration (or is that perspiration), and discomfort paid off because it's a pretty cool eye-catching photograph. I had a blast collaborating with Renee. She can add patient model with excellent modeling skills (and amazing hair) to her resume.
I slept and dreamt that life was joy. I awoke and saw that life was service. I acted and behold service was joy. –Rabindranath Tagore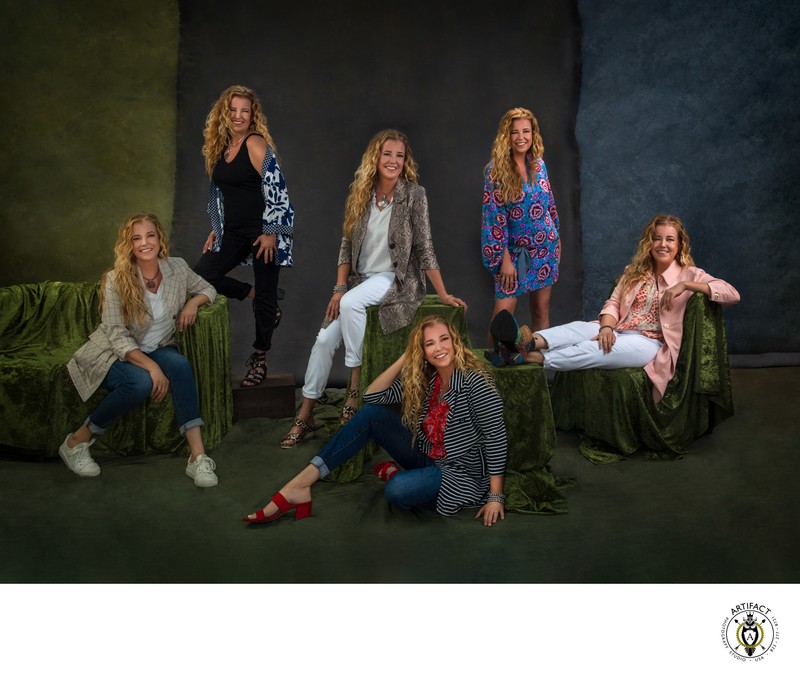 Read more about Renee, and see additional portraits from her photoshoot, upon the release of the Wise Women: The 50 over 50 Magazine later this year.
You are invited to attend the Wise Women Portrait Gala on Thursday, October 13th at the Savoy Opera House in Tucson, Arizona from 5-9 p.m. Parking is plentiful and free and there will indoor and outdoor seating. Each participant will be featured in a creative portrait on display in the art exhibit. Buffet dinner, no-host bar, music, dancing, magic and a raffle will be part of the evening's festivities celebrating these fabulous women. Purchase tickets here on Eventbrite.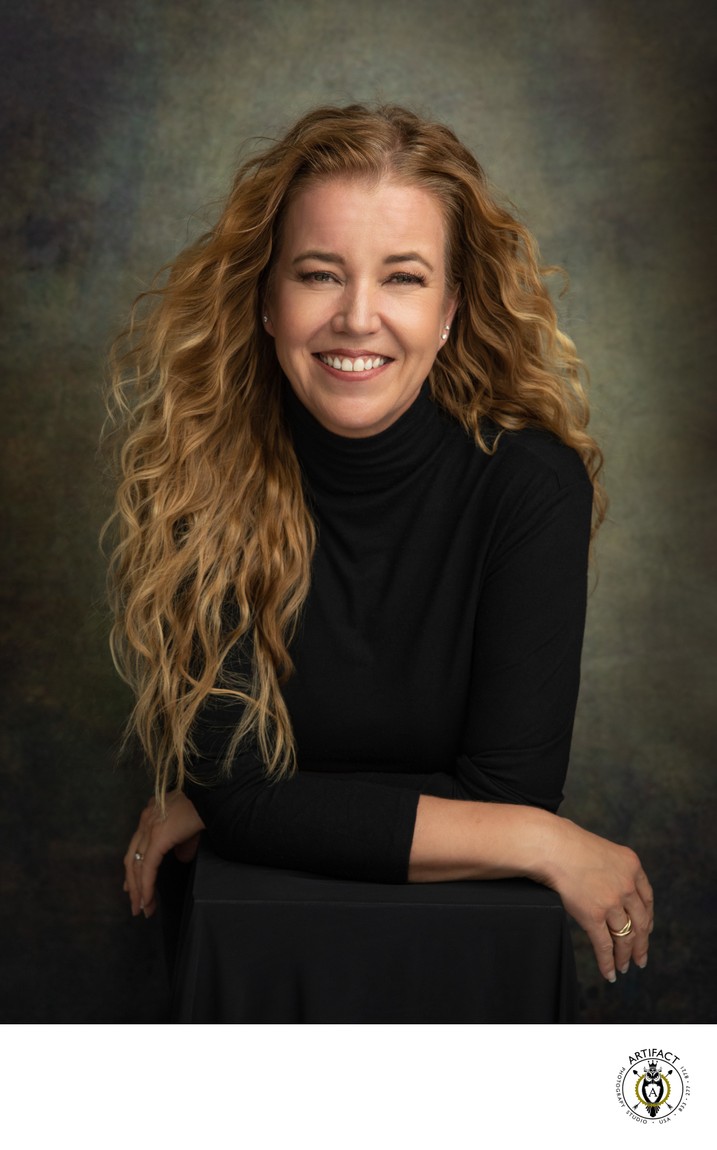 Studio Strobe and Natural Light | Pop-up background
Makeup by Renee Rodriguez of Radiate with ReneeJ
Location: Tucson, Arizona.