#4 of 50: Chrisie Ballard
CEO of BNI SoZona
Over the course of our lives there are particular days that stand out as days when everything changed. For Chrisie is was a seemingly mundane appointment during a normal business day. Her friend was starting a BNI chapter and she asked Chrisie to attend the meeting as a visitor. Sure, why not? It was only 90 minutes. She could do a favor for a friend. But as we BNI members like to say, BNI is more than a 90 minute meeting. And for Chrisie it became a way of life.
In 2004 Chrisie worked as a residential real estate appraiser. BNI helped grow Chrisie's business and in turn she invested more time and energy volunteering in leadership roles and becoming more ingrained in the organization as time went on. In 2010 when the owners decided to sell Chrisie didn't think twice about stepping forward with an offer to buy the franchise for the Southern Arizona territory. Today there are 16 chapters spanning from Sierra Vista to Maricopa with the majority of locations in Tucson. There are two new chapters forming and there will be more to come. Chapters meet on different days, at different times and at various locations.
Chrisie met her husband, Bill at a BNI event in Nashville. She jokes the best referral she has ever received is Bill. He was living in Kansas City, Missouri when they met and has since fully relocated to Tucson, although it took a bit of time to wrap up all the loose ends. Chrisie's extended family includes her first husband, Craig and their three children and four grandchildren.
In her spare time Chrisie is an avid pool player. She has played on an American Poolplayers Association (APA) team and has been to Las Vegas twice after winning the Tucson city finals. She also loves to play cards, watching the Denver Broncos and having cookouts in her dream backyard complete with pool.
Read more about Chrisie, and see additional portraits from her photoshoot, upon the release of the Wise Women: The 50 over 50 Magazine later this year.
You are invited to attend the Wise Women Portrait Gala on Thursday, October 13th, 2022 at the Savoy Opera House in Tucson, Arizona from 5-9 p.m. Each participant will be featured in a creative portrait on display in the art exhibit. Buffet dinner, no-host bar, music, dancing, magic and a raffle will be part of the evening's festivities celebrating these fabulous women. Purchase tickets here on Eventbrite.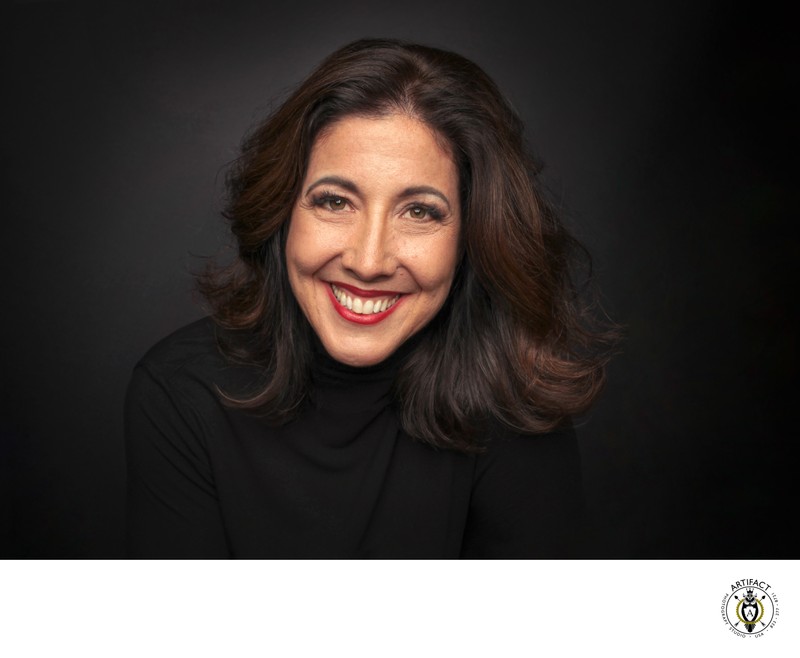 Black V-Flat | Studio Strobes
Makeup by Elise Marquam-Jahns of Boomer and Beyond Beauty
Location: Tucson, Arizona.