#36 of 50: Stacy Atnip
Dental Industry Executive
If Stacy could wake up anywhere in the world tomorrow, she would open her eyes and she'd be in Switzerland. She lived and worked as a dental hygienist in Switzerland for three years in her mid-twenties. Using Switzerland as her home base, she was able to travel extensively on weekends, holidays, and vacations to destinations across Europe. She even traveled as far as Israel with two friends and thoroughly enjoyed a beach-style vacation near the Red Sea.
A few years ago, she had the pleasure of traveling to Switzerland with her twin sons, Max and Johnny. She was able to reconnect with old friends and show her boys the places that had such a big impact on her life. Earlier this year, the three of them traveled to Peru and explored Machu Picchu together over an extended spring break vacation.
Next year, Stacy will be thrilled to find herself in the Netherlands with her mother to celebrate both Mother's Day and her mom's birthday. Stacy's favorite flower is the pink tulip that blooms once a year in late April to early May. There is no better place to see thousands upon thousands of tulips in bloom than the famed Keukenhof gardens in Holland's tulip-growing region, just one hour west of Amsterdam.
When not traveling near and far, Stacy works full-time as a territory manager in the dental industry. In her free time, Stacy enjoys working toward staying fit. When the weather is nice, she steps away from the Peloton and spends time in the great outdoors, including walking and hiking. And she'd like to play tennis again regularly. In the winter, she likes to ski. Recently, Stacy took up golf, which she finds challenging and rewarding, if not a little frustrating.
If something is difficult, Stacy is not put off by the challenge. She's willing to do the work to achieve her goals. Stacy also enjoys earning recognition and accolades for doing what she set out to do. Stacy said in a self-reflective tone, "I am definitely all or nothing. If I'm going to do something, I'm going to do it."
Read more about Stacy, and see additional portraits from her photoshoot, upon the release of the Wise Women: The 50 over 50 Magazine later this year.
You are invited to attend the Wise Women Portrait Gala on Thursday, October 13th at the Savoy Opera House in Tucson, Arizona from 5-9 p.m. Parking is plentiful and free and there will indoor and outdoor seating. Each participant will be featured in a creative portrait on display in the art exhibit. Buffet dinner, no-host bar, music, dancing, magic and a raffle will be part of the evening's festivities celebrating these fabulous women. Purchase tickets here on Eventbrite.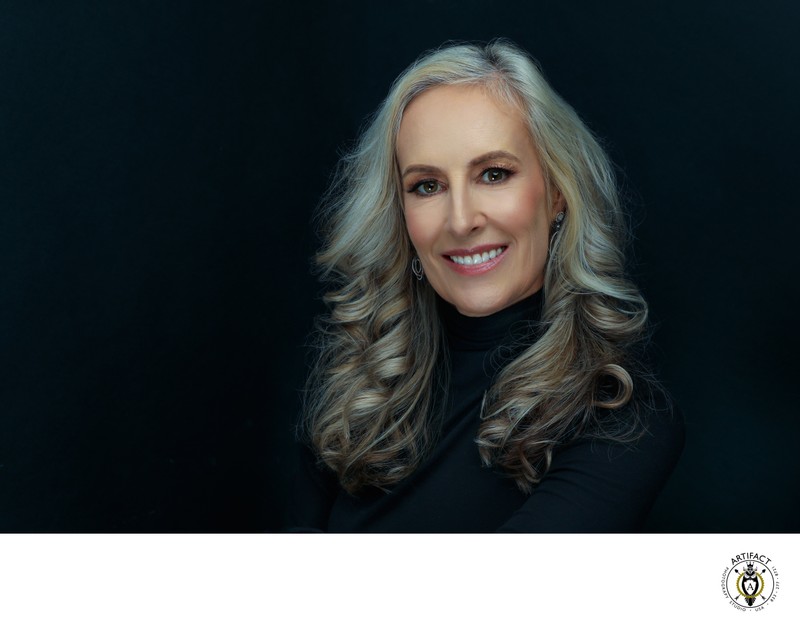 Studio Strobes | Hand painted backdrop by Michelle Beaumont Owens
Professional hair and makeup by Jackie Mendoza.
Location: Tucson, Arizona.