#22 of 50: Kelly Ottaway
Co-Owner at McGowan Manufacturing, a company that makes gifts and tools for the home
cabi! Stylist
Pure Haven representative
At 60, Kelly continues to focus on her career in three distinct areas. She and her brother co-own a giftware manufacturing company located in Tucson that they purchased from their parents. Kelly also enjoys being an independent stylist for cabi clothing, jewelry, and accessories. Clean beauty is another passion. As a sales representative for Pure Haven, Kelly educates consumers on how to reduce bodily toxin intake by using personal care and cleaning products that are free from harmful chemicals.
Kelly loves to cook and bake; in particular, she enjoys preparing banana chocolate chip muffins with her grandson, Calvin, who is particularly fond of spending time with Kelly—whom he calls Mimi—in the kitchen. Kelly's favorite part is when all the ingredients are in the mixer and Calvin looks up at Kelly with his big blue eyes that mirror hers and says, "It's getting pretty yummy."
"I'm super close to all of my kids and I love that," Kelly said during our interview. "But it's funny how the grandkids are the light of my life. I cherish every moment with them."
A perfect day for Kelly looks like spending the day at the beach with her family and then returning home to make dinner and drink a glass or two of wine. Even though she has her sights set on visiting Africa and Australia one day, she would love to return to the pink-sand beaches and tranquil lifestyle of Bermuda.
Read more about Kelly, and see additional portraits from her photoshoot, upon the release of the Wise Women: The 50 over 50 Magazine later this year.
You are invited to attend the Wise Women Portrait Gala on Thursday, October 13th at the Savoy Opera House in Tucson, Arizona from 5-9 p.m. Parking is plentiful and free and there will indoor and outdoor seating. Each participant will be featured in a creative portrait on display in the art exhibit. Buffet dinner, no-host bar, music, dancing, magic and a raffle will be part of the evening's festivities celebrating these fabulous women. Purchase tickets here on Eventbrite.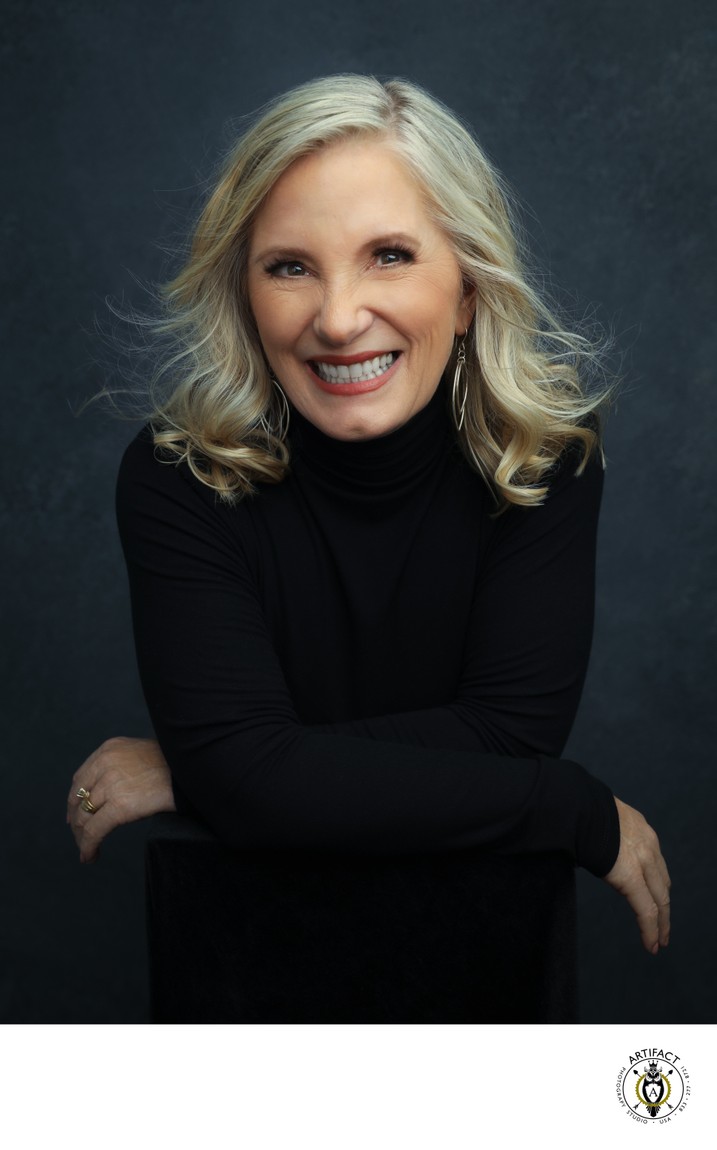 Studio Strobes | Hand painted backdrop by Michelle Beaumont Owens
Hair and Makeup by Drai of Haus of Dreams
Location: Tucson, Arizona.