#21 of 50: Shawn Edgar
Shawn Edgar & Associates | Realtor with OMNI Homes International serving Buyers, Sellers and Investors
Shawn is a savvy businesswoman who pivoted from a successful career selling yellow page ads back in the 80s, to following her passion into jewelry manufacturing in the 90s, and then changing yet again in the early 00s after she gave birth to her son and needed a career without extensive travel so she and her family could put down roots.
Being an entrepreneur at heart, Shawn had no desire work for someone else. She wanted to find a business opportunity that required little financially to get started and did not require a heavy educational investment. She already earned a Bachelor of Arts in Journalism, Public Relations and Social Sciences from Colorado State University, and a degree in Jewelry manufacturing from the Gemological Institute of America. Although she is an avid learner, she didn't want to acquire another degree while also being a new mother and caring for her son.
After having a lackluster experience with a Realtor while buying their house, Shawn considered the fact that she did most of the work on the real estate transaction. She found her house and helped negotiate the offer without much input from the Realtor they hired. "I thought if he could do it, I could do it." She says with a laugh, "So, I did." And the rest, as they say, is history.
If you have bought or sold real estate, you know that an excellent real estate agent is worth every penny to gain their knowledge and negotiating skills. The problem lies in the fact that there are few truly great Realtors in a sea filled with mediocre real estate agents. Shawn is a highly performing Realtor and she eats, lives and breathes the real estate industry.
Not only is Shawn a Realtor for buyers, sells and investors, she is herself an investor. She has a strong rental portfolio, and she continues to buy rental properties and rehab them. Additionally, Shawn does house flipping for one to three properties a year. All of these business activities keep her acutely tuned to the real estate market.
Housing affordability is an issue in Tucson. Consider the fact that 57,000 families moved from California to Arizona in 2021. Prices of homes and rentals continue to go up and that leaves many low-income families in danger of being homeless. To help identify and implement solutions, Shawn serves as a board member for The Hearth Foundation, a not-for-profit organization in Tucson that provides affordable housing for low-income families in our community.
In her free-time Shawn enjoys reading, spending time with her husband and fur babies. She also looks forward to discussing every genre of book as an active member of three book clubs. Shawn also travels as much as she can to South Dakota to spend time with her son, his wife and their two sons. Shawn adores being a grandmother. Closer to home, in Tucson Shawn has an honorary daughter, and granddaughter, whom she enjoys spending time with nearly every Saturday.
The true meaning of life is to plant trees under whose shade you do not expect to sit. –Nelson Henderson
Always remember that where you are is a result of who you were, but where you go depends entirely on who you choose to be, from this moment on. –Hal Elrod author of The Miracle Morning
Read more about Shawn, and see additional portraits from her photoshoot, upon the release of the Wise Women: The 50 over 50 Magazine later this year.
You are invited to attend the Wise Women Portrait Gala on Thursday, October 13th at the Savoy Opera House in Tucson, Arizona from 5-9 p.m. Parking is plentiful and free and there will indoor and outdoor seating. Each participant will be featured in a creative portrait on display in the art exhibit. Buffet dinner, no-host bar, music, dancing, magic and a raffle will be part of the evening's festivities celebrating these fabulous women. Purchase tickets here on Eventbrite.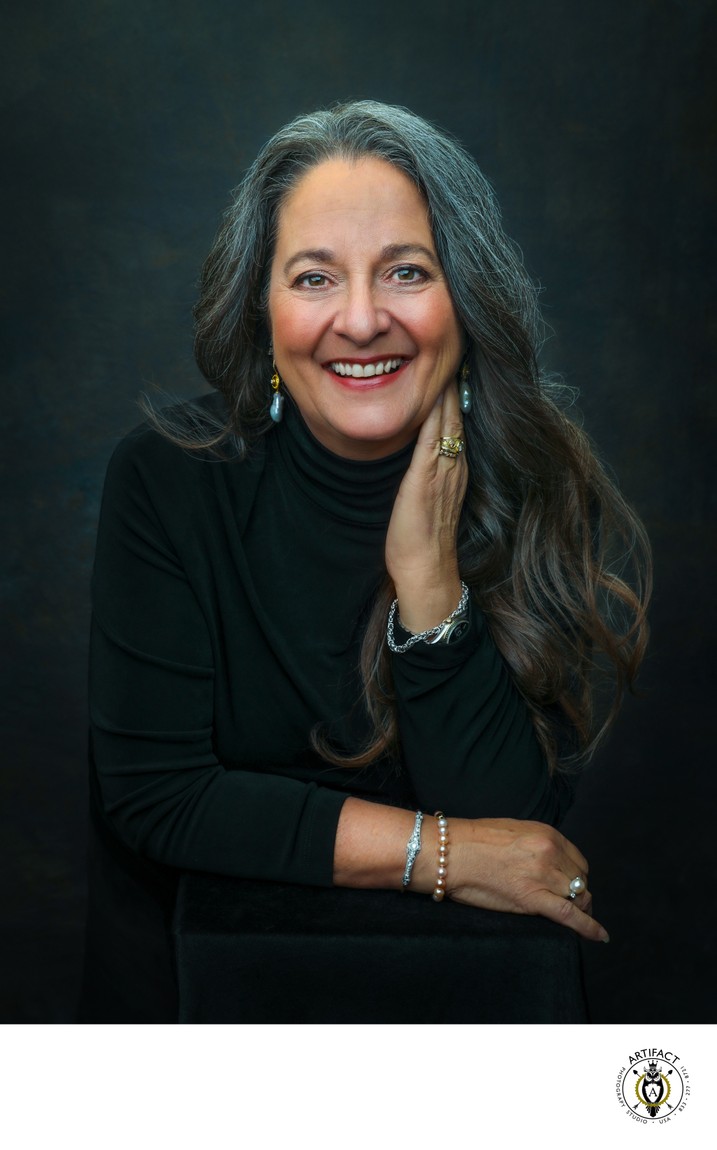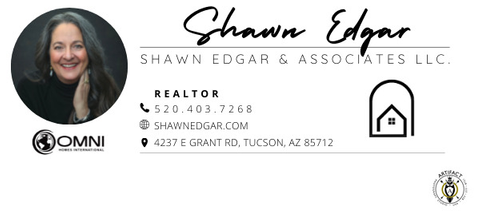 Studio Strobes | Hand painted backdrop by Michelle Beaumont Owens
Professional hair and makeup by Erika Christine Aguirre.
Location: Tucson, Arizona.