#14 of 50: Paula Watkins
Director, Medical Staff Services at Banner - University Medical Center
When asked to provide five words to describe herself Paula answered, "Calm. Thoughtful, not because I'm so "thoughtful", but because I do think a lot. Creative. Funny. Compassionate." During her interview, the calm introspectiveness of Paula's personality is at the forefront of her communication style. Paula's not hasty in her responses. She'll take the time to ask clarifying questions, so when she does provide an answer it is well considered, thoughtful and delivered in a calm manner.
Paula also said that she's not an ambitious person in the sense of accomplishment. And yet she has steadily progressed in her career in a way that would make an ambitious person proud. While she does have plans to retire at some point, she's in no hurry to do so. "I'm not one of those people that can't wait until I retire."
Collaboration is at the heart of how Paula operates, reaching out across the hospital's teams to drive connectedness and cross-learning. When she does retire - at some point in the future - Paula can also envision creating a consulting practice to continue collaborating and sharing her knowledge gained over her nearly 25 year human resources career in the medical industry.
If she could wake up anywhere in the world tomorrow, Paula would be happy to wake up in her own bed. "I'm really grateful for what I have right now and I enjoy my home," she remarked. All she would want upon rising from that lovely bed of hers is a perfectly brewed cup of coffee to help get the day off to a great start.
In domestic pursuits Paula enjoys cooking and baking the "old fashioned way", which is to say from scratch. When she has the time she likes to simmer stocks and bake bread. She can make all the dishes for Thanksgiving from memory and produce a beautiful dinner with the turkey and sides all finished and ready to present at the same time. Unless someone has undertaken the responsibility of producing an elaborate holiday meal, they will never know the sense of accomplishment the cook feels after producing a perfectly timed meal when all the cold foods are served cold and the hot foods are hot from appetizers to dessert. This labor of love takes skill and excellent planning and these meals and time spent together leaves a legacy to be remembered by everyone who has had the pleasure of sitting at her table.
Paula's joy is found with spending time with her friends and family, in particular her husband, Jeff and her two sons, along with her older son's husband and her younger son's partner.
On the horizon Paula would like to travel more. She is always thinking about where she would like to go next. In particular, on her bucket list, Paula and her husband would like to visit Israel. They had planned the trip with her best friend, and fellow 50/50 participant, Trina and her husband, Dave and then COVID-19 happened. The adventure was to include visiting Petra as well as an experience with the Bedouin, including a coffee ceremony and a feast, that Paula was quite excited about. As a history buff, visiting Egypt is also on Paula's list and then to honor her English heritage she'd like to return to the UK again to see more of the country, and in particular, she'd like to wrap the trip by returning to London as there is still much she's like to do and see in the bustling city.
Acknowledging the good that you already have in your life is the foundation for all abundance.
–Eckhart Tolle
Read more about Paula, and see additional portraits from her photoshoot, upon the release of the Wise Women: The 50 over 50 Magazine later this year.
You are invited to attend the Wise Women Portrait Gala on Thursday, October 13th at the Savoy Opera House in Tucson, Arizona from 5-9 p.m. Parking is plentiful and free and there will indoor and outdoor seating. Each participant will be featured in a creative portrait on display in the art exhibit. Buffet dinner, no-host bar, music, dancing, magic and a raffle will be part of the evening's festivities celebrating these fabulous women. Purchase tickets here on Eventbrite.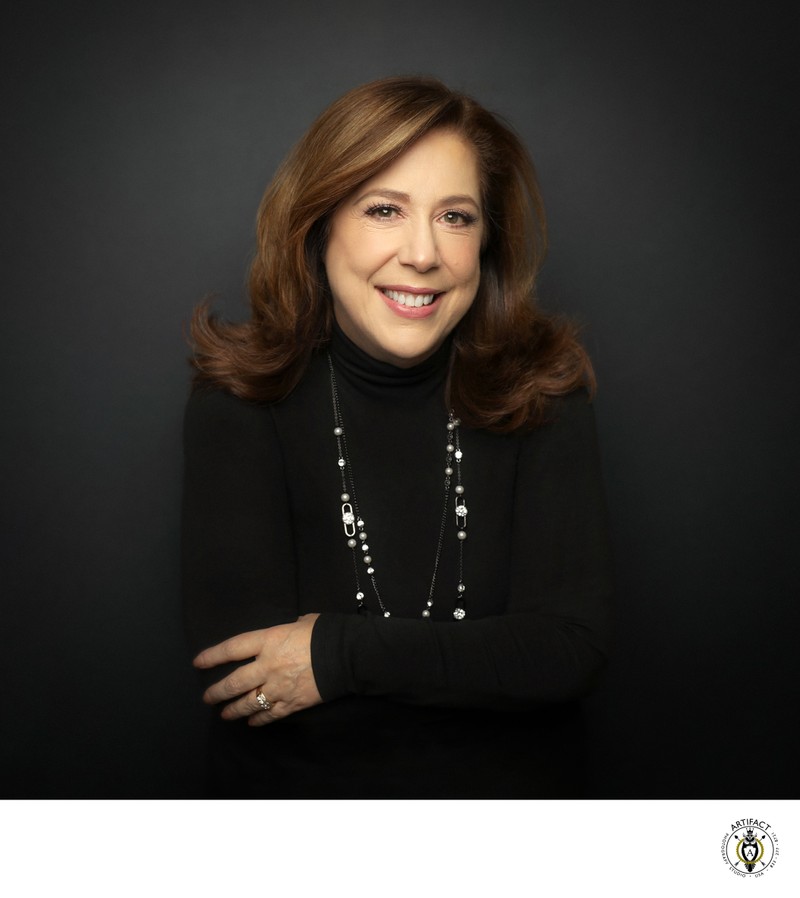 Studio Strobes | Black V-Flat
Professional hair and makeup by Erika Christine Aguirre.
Location: Tucson, Arizona.