#12 of 50: Jodi Hempel, MBA
Trainer and Speaker
CEO and Owner of Success by Design
Success by Design on Facebook
Life: The Next Phase by Jodi Hempel and Helen Hempel
If Jodi could have one superpower, it would be the ability to fly like a bird. In real life, Jodi's superpower is teaching and coaching. She said, "I'm really good at researching and learning things and then turning that information into content that's easy for my students and clients to understand and apply." Her greatest extravagance is spending money on trainings related to personal development and travel, and when those two things are combined, Jodi is a very happy woman.
Jodi began traveling at a young age with her parents. During World War II, Jodi's American mother spoke Danish, so the American government assigned her to work for the U.S. Embassy in Copenhagen. Mom ended up falling in love and marrying a Danish national, and together, they had one daughter. The family moved to Germany for a few years after the war. The couple wanted Jodi to experience as much of Europe as possible, so the family traveled frequently, and in particular, Italy was a favorite destination. If reincarnation is real, then Jodi is convinced she was Italian in a former life. She has explored Italy from top to bottom and she cannot wait to return again (and again, and again). The country always feels as if it is her home away from home.
Jodi was nineteen and attending college when her mother survived a massive stroke. Her mother needed ongoing assistance, and Jodi became her caregiver. Jodi's experiences led her to co-author a book, Life: The Next Phase—Navigating the Issues of Caring for Your Aging Parents or Loved Ones. She also offers an online course, "Walking the Path with Your Aging Loved One." For women who may need further help and support, Jodi offers private peace of mind coaching sessions. She observes, "Friends, family, and co-workers may mean well, but if they haven't faced what you are facing, their advice may not be the best." Jodi also leads a monthly Daughterhood Circle to provide support for women throughout Arizona who are caring for aging or sick loved ones.
Like every woman who has stepped over the threshold into the second half of her life, Jodi has experienced joy and loss. At her lowest point in her mid-twenties, she was jobless, homeless, had ten dollars to her name, and was burdened with a mountain of debt. But soon, Denis Waitley, a motivational speaker, changed her life. She did the work, pulled herself up by her bootstraps, and over the long haul—step by step, goal by goal, achievement by achievement—she crafted a life for herself that she loves.
Jodi has paved a road behind her that other women can journey upon to glean wisdom from her life's experiences. What Jodi discovered along the way is that her greatest desire is to help women find success and financial freedom, which in turn transforms a woman's self-esteem—and in doing so, the shift will positively impact every nook and cranny of a woman's life.
For more information about resources for success, caregiving, and retirement, please visit: www.jodihempel.com
Do what you can, with what you have, where you are. –Theodore Roosevelt
Read more about Jodi, and see additional portraits from her photoshoot, upon the release of the Wise Women: The 50 over 50 Magazine later this year.
You are invited to attend the Wise Women Portrait Gala on Thursday, October 13th at the Savoy Opera House in Tucson, Arizona from 5-9 p.m. Parking is plentiful and free and there will indoor and outdoor seating. Each participant will be featured in a creative portrait on display in the art exhibit. Buffet dinner, no-host bar, music, dancing, magic and a raffle will be part of the evening's festivities celebrating these fabulous women. Purchase tickets here on Eventbrite.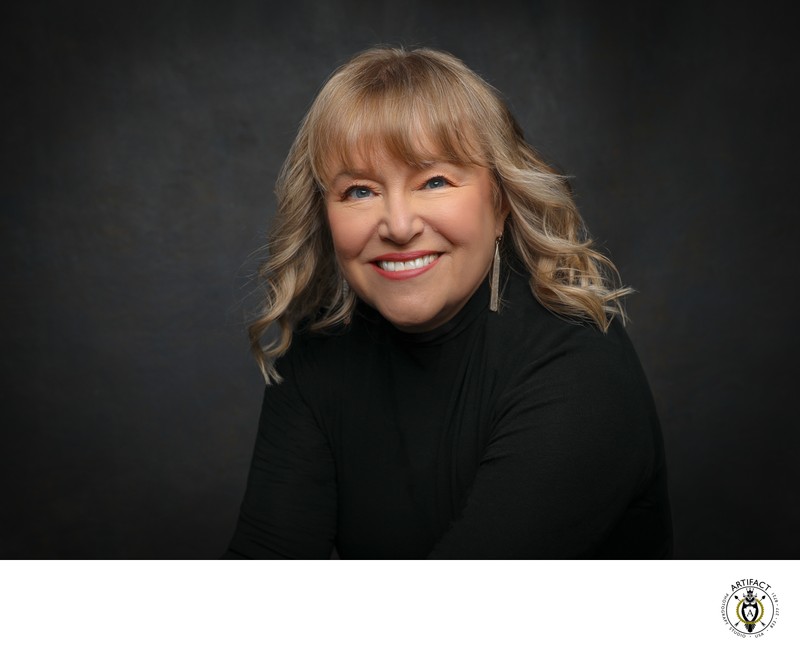 Studio Strobes | Hand painted backdrop by Michelle Beaumont Owens
Professional hair and makeup by Erika Christine Aguirre.
Location: Tucson, Arizona.