#1 of 50: Gayle Petrillo
Owner of First Impressions Image Consulting and Coaching, LLC
Gayle is one of the consistently happiest people I have had the pleasure to meet and become friends with so it came as a surprise to discover during our interview that her contentment has been hard won and relatively recent. It has taken Gayle almost her entire life to overcome the emotional and physical scars imprinted on her from a burn accident that happened when she was a toddler.
In 2021, her memoir, The Accident, was published (and is available for sale on Amazon). One of the outcomes from telling her story resulted in Gayle becoming an advocate and educator for the Arizona Burn Foundation (ABF), an organization that supports both burn survivors and their families.
In other exciting news, Gayle is honored to be nominated and elected to the position of Executive Director for Junior Achievement of Arizona in Tucson 2022-2023. She has served on JA's board since February 2020 and has taught employment skills curriculum to students, including how to write resumes and cover letters, how to apply for jobs, networking and other employment skills.
Gayle credits her brilliant smile to getting braces in her late forties, starting a business at sixty-two, becoming a published author at sixty-seven, and enjoying a long and happy marriage to her husband, Al for forty-six years and counting. Gayle is proof that truly great things can happen in the second half of life.
Read more about Gayle and her life, and see additional portraits from her photoshoot, upon the release of the Wise Women: The 50 over 50 Magazine later this year.
You are invited to attend the Wise Women Portrait Gala on Thursday, October 13th at the Savoy Opera House in Tucson, Arizona from 5-9 p.m. Each participant will be featured in a creative portrait on display in the art exhibit. Buffet dinner, no-host bar, music, dancing, magic and a raffle will be part of the evening's festivities celebrating these fabulous women. Purchase tickets here on Eventbrite.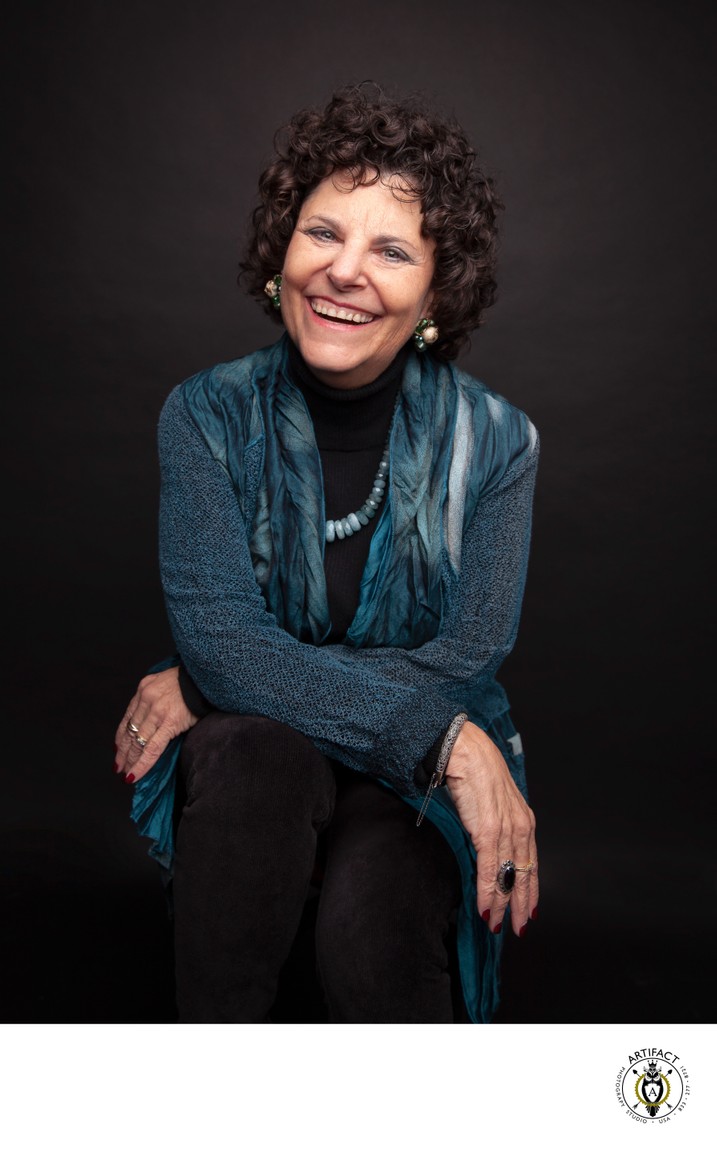 Studio Strobes | Black V-Flat
Location: Tucson, Arizona.