50/50 2022 Gala Portraits
#2 of 50: Nancy Jones - Portrait Gala
For Nancy's session we focused primarily on personal branding looks and then her family - sons, daughters-in-law and grandsons - joined her for family portraits. For the Portrait Gala I wanted to feature Nancy in an artistic way. Nancy is an artist and she loves to work with paper to make gorgeous cards that are a gift into themselves.
For years I've been collecting royalty-free art and daydreaming about making a collage in Photoshop by extracting elements from the paintings and adding them to a portrait. In Photoshop this technique is called compositing and it can be a very labor-intensive process. I estimate it took about 8 hours to complete the detailed work of making the crown pop out of the frame, plus adding the necklace, fairies, flowers, birds and insects. All of the insects and birds are "hand" placed onto the photograph and then each one must be made to look as if it was part of the original composition. The compositing work requires patience and attention to detail.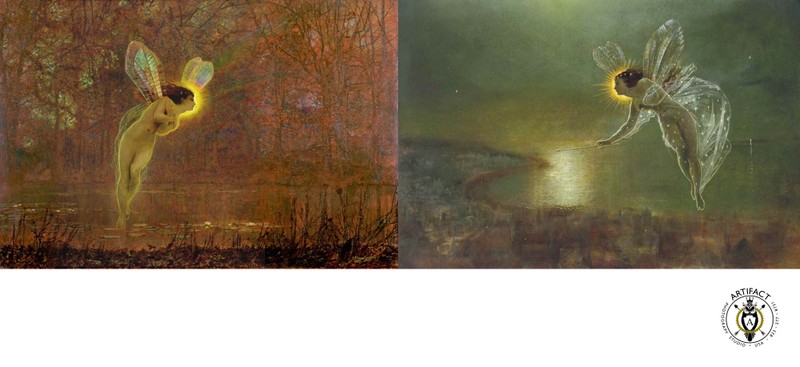 The faeiries were painted by John Atkinson Grimshaw, and English Victorian-era painter (1836-1893).
The paintings are titled, on the left, "Iris", and on the right, "Spirit of the Night".
Take for example, the two faeries that were selected for Nancy's photograph. Both are similar but the color palette is different, so they needed to be toned in Photoshop to complement each other and retain their luminosity.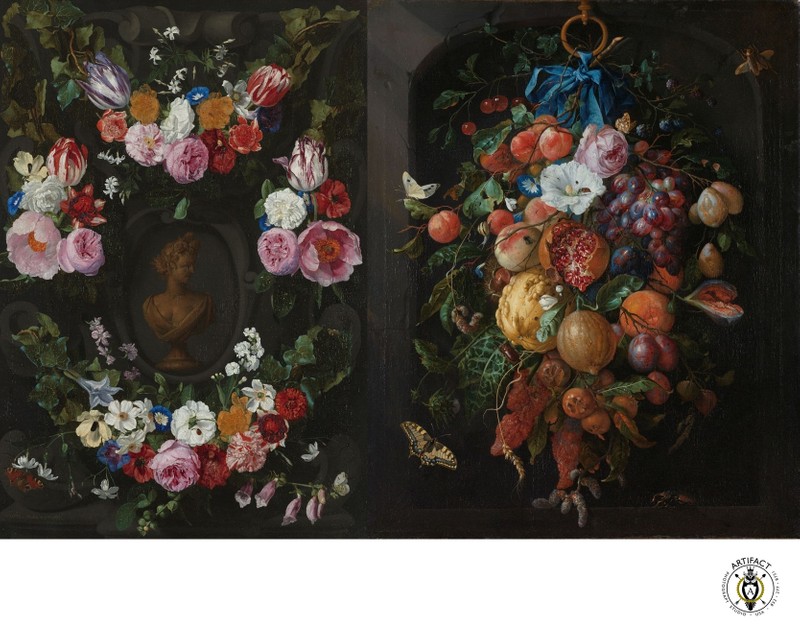 On the left, Jan Philip van Thielen, of noble birth painted this piece in 1665.
On the right, Jan Davidsz. de Heem painted this piece around 1660. Both are oil on canvas.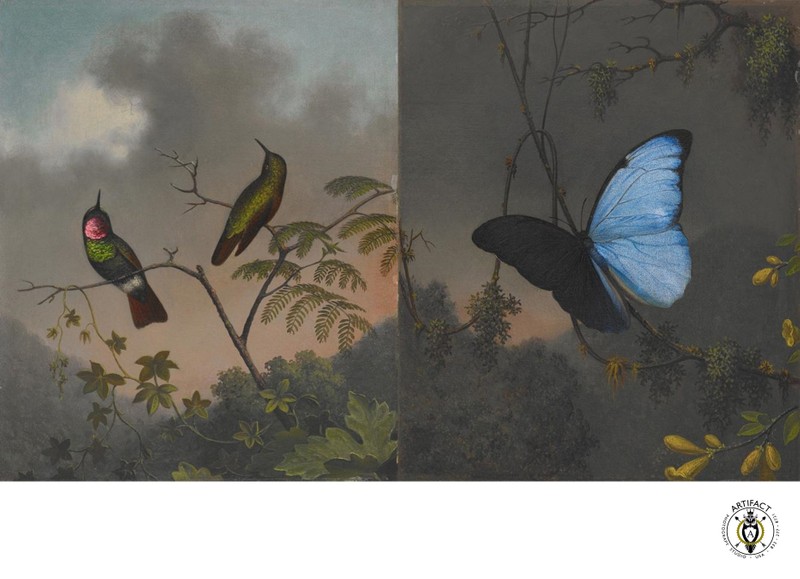 Paintings by Martin Johnson Heade
Both of these oil on canvas paintings are in the public domain and are available for use royalty-free. I used some of the birds, butterflies and insects to embellish Nancy's portrait.
To learn more about Nancy, and the work that she does, please click here.
Old Masters Brown Backdrop for Nancy's portrait | Studio Lighting
Professional hair and makeup by Erika Christine Aguirre with Lash Out by Erika
Location: Tucson, Arizona.