50 over 50 Black Turtleneck
#33 of 50: Melissa Perillo
Registered Nurse
Palliative Caregiver for Aging Dogs
Read more about Melissa, and see additional portraits from her photoshoot, upon the release of the Wise Women: The 50 over 50 Magazine later this year.
You are invited to attend the Wise Women Portrait Gala on Thursday, October 13th at the Savoy Opera House in Tucson, Arizona from 5-9 p.m. Parking is plentiful and free and there will indoor and outdoor seating. Each participant will be featured in a creative portrait on display in the art exhibit. Buffet dinner, no-host bar, music, dancing, magic and a raffle will be part of the evening's festivities celebrating these fabulous women. Purchase tickets here on Eventbrite.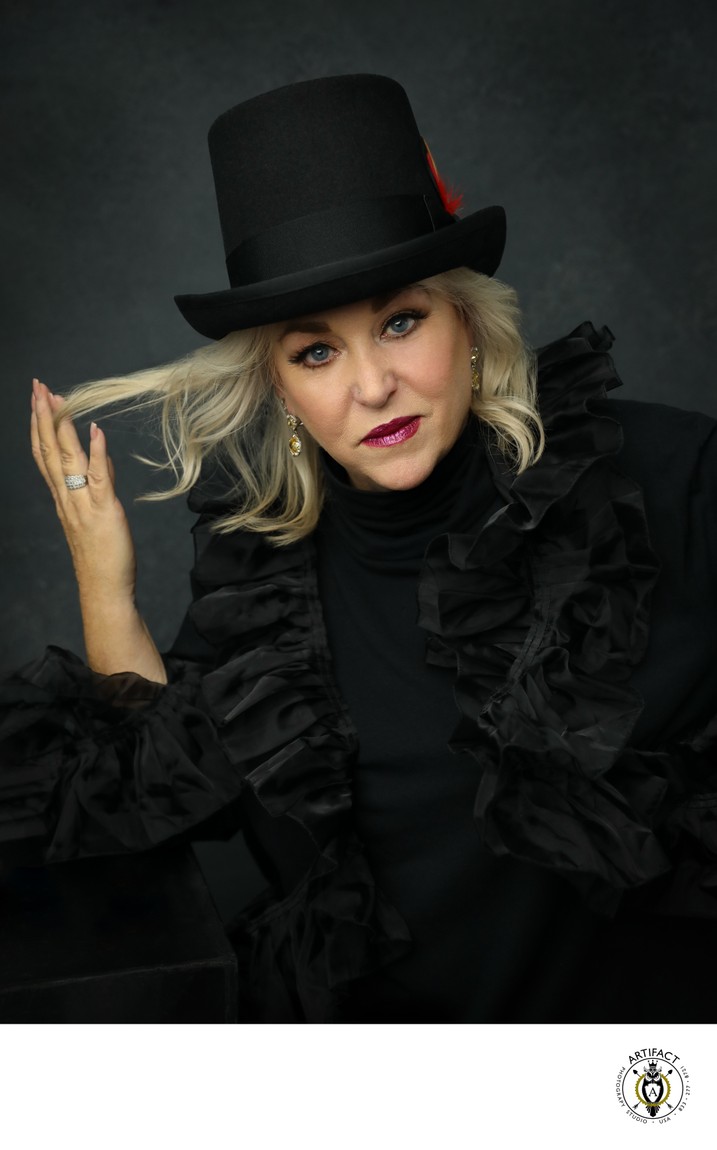 Studio Strobes | Hand painted backdrop by Michelle Beaumont Owens
Makeup by Renee Rodriguez of Radiate with ReneeJ
Location: Tucson, Arizona.