Portrait of a Cowgirl | Shianne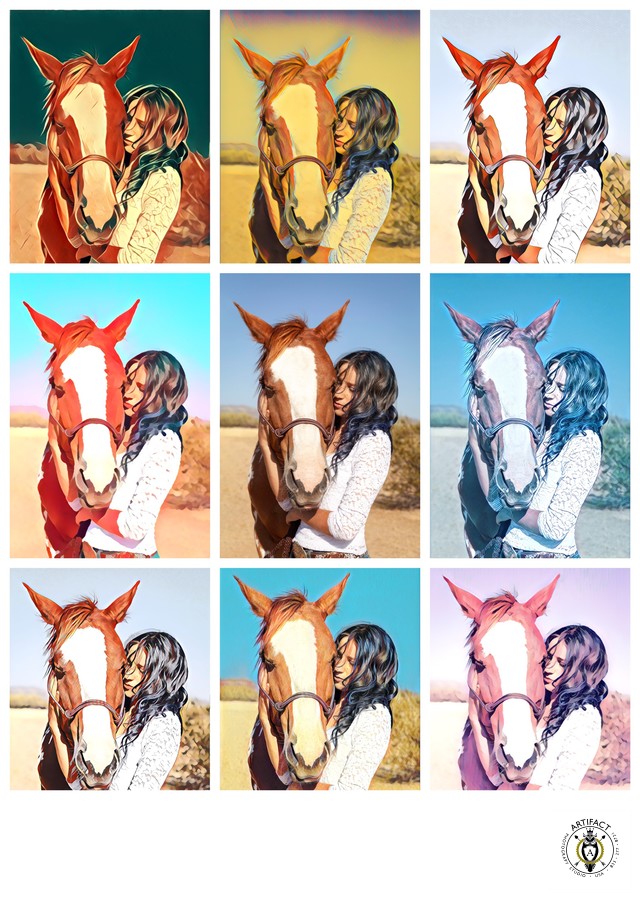 The wild winds called to her soul and through the ground she felt the thundering hooves of freedom. —Shakira
Shianne has an ease with horses that is only gained through familiarity. A novice's eye could decipher that Shianne has a special working relationship with horses and a confidence that is established through experience. I keep returning to this portrait because I love the emotion in the image. The relationships between humans and animals are special and I must endeavor to capture more of these bonds in portraits.
As seen throughout the website, I have a special affinity for composing compositions of nine photographs that I refer to as 9-ups. Typically the photographs are part of a series but this was a standalone image. Therefore, I decided to go semi-crazy and unleash my own inner Andy Warhol. It's not as scary as that might sound, I assure you. Just a little harmless pop art fun to please the eyes.
She is a rebel soul who lives by her own state of anarchy. You see wild hearts can't be broken, and you can't tame those souls who are meant to roam free. | Muses from a Mystic
Session Details: Agape Acres Therapeutic Riding Center located in Marana, Arizona | Natural Light
Location: Marana, Arizona.