Mother and daughter Portrait | Adalis and Aliyah
If I know what love is it is because of you. | Hermann Hesse
I do not have a portrait of my mother and me like the one in this post. I have professional portraits of my sisters and me that were taken when we were young but my mother rarely stepped in for a group shot. Casual photographs taken by my dad are also mainly of my sisters and me.
Our family has really gorgeous portraits of my mother when she was a young woman but mom avidly avoided the camera after she had my sisters and me. My mother is very beautiful. She's had more than a handful of people remark that she looked like Elizabeth Taylor. But the truth of it is that she gained weight after having babies and she felt uncomfortable getting her photo taken.
I think it is really special when a mother poses for photographs of herself and also individually with each of her children. Photographs are prized and treasured possessions that are passed from one generation to the next. It is important to me that for family sessions that we capture images beyond a group portrait.
There are no do-overs with photography. Time marches steadily on. You either take the photos or you don't. The truth is, it doesn't matter what your weight is, or how you think you look. Your family loves you and they want you to exist in photos. A beautiful portrait is built on good posing and beautiful light.
I provide fully-guided portrait sessions. I help you to feel and look your best. Capture beautiful images today that your family will treasure forever.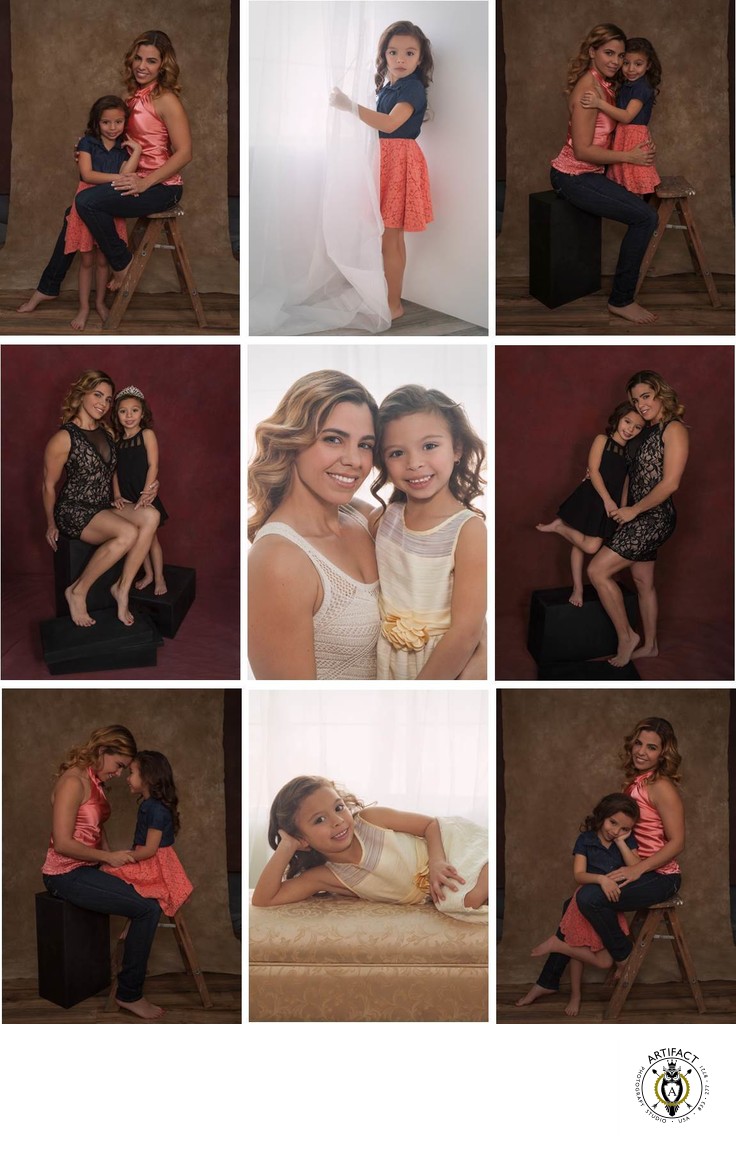 Session Details:
Hand painted red muslin backdrop | Natural Light
Professional Hair and Make-Up | Diana Dubuque
Location: Tucson, Arizona.