The Little Mermaid | Aliyah
Mermaids bring joy to my heart. I don't know how it happened. I don't know when it happened. All I know is that I have a great affinity for mermaids. I also know I'm not alone in my adoration.
I began on the mermaid portrait journey as a means to push my creativity. That is the why. Then comes the how, which begs the question, "How am I going to capture mermaids?" I devised two plans: one in water and one in studio. Of the two, capturing images in the studio is a much easier endeavor for all the practical reasons that come to mind.
I have come to the conclusion that the water sessions should be once a year. October is the preferred month because it's still hot but not blistering hot. It has to be hot enough that the mermaid doesn't get too cold in the water, which can happen. And, two, I can withstand the October temperatures without completely withering. Because I'm not in the water, I'm standing in the sun with my camera.
I've received overwhelmingly positive feedback from friends, family, clients and viewers that the mermaid portraits are a hit. Therefore, if you are interested in an indoor mermaid session, it can be added to a photoshoot with advance notice.
The mermaid set was ready to go when Aliyah arrived but she needed to wait until the final set to transform into a mermaid. She enjoyed the flower wall, and field of flowers, but it was becoming a mermaid that was the most exciting part of the session for her. Aliyah had a difficult time choosing which ornate handmade mermaid crown to wear so she chose two. Hey, that's a mermaid's prerogative. Of course, her wish is my command. It's great to be a mermaid and a princess so why not be both?
She is a mermaid but approach her with caution.
Her mind swims at a depth most would drown in. | J. Iron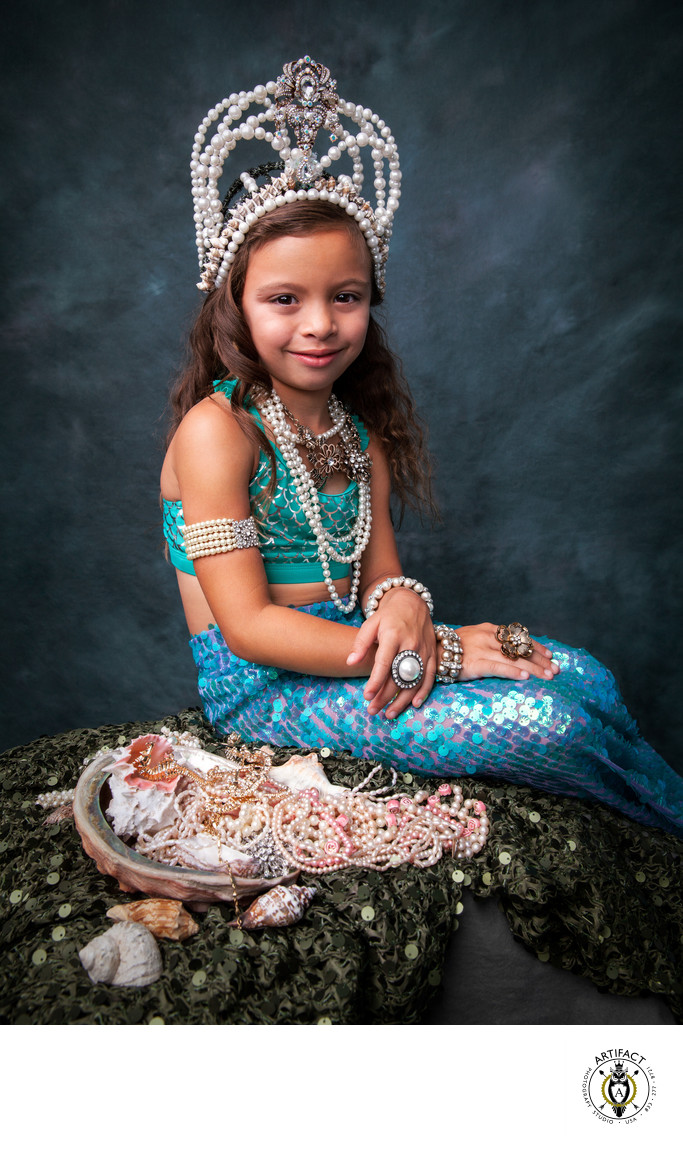 Aliyah's mother adores candid shots, so this one made it into the mix. Those seahorses are crazy.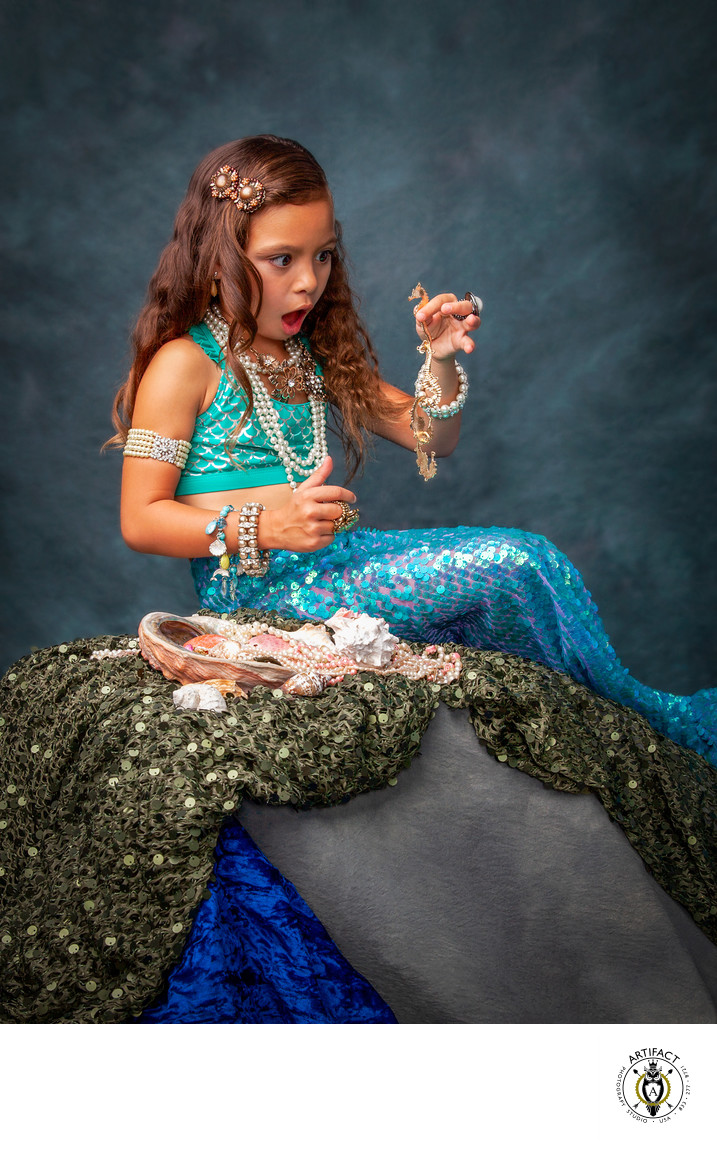 Session Details: Painted muslin background | Studio Lighting
Studio crowns and accessories.
Location: Tucson, Arizona.