A Horse Tale | Faith
The photograph above is Faith's favorite from the photo shoot. I didn't know until Faith was atop Wally, a ginormous white Percheron (and that she was looking rather nervous), that she had not ridden him previously. To give you a bit of perspective Percherons and Clydesdales are about the same size. Percherons can be ridden Western and English style and are known for their calm demeanor. One does not simply jump on top of a Percheron. Faith used a multi-tiered foot stool to assist with the endeavor.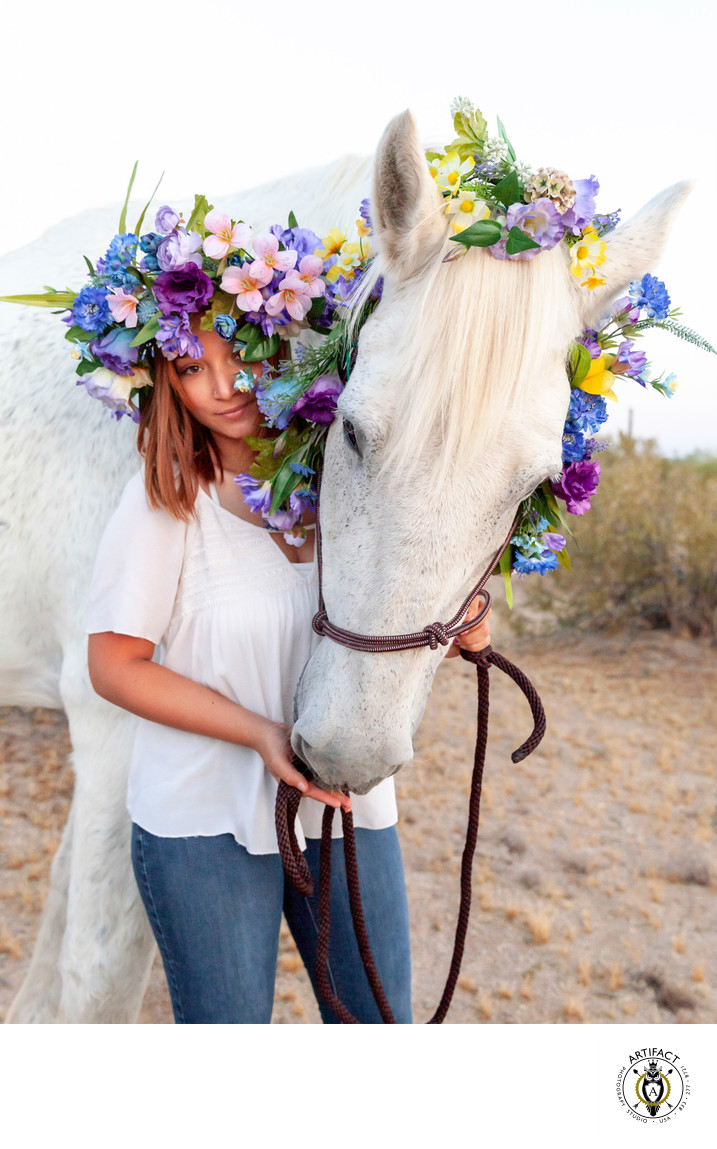 For me, my favorite images from the photoshoot are the photographs with the floral crowns, and of the girls down in the wash with the paint horses during golden hour. They are surrounded by back-lit creosote with heavenly rays of light and glowing sun spots illuminating the photos. The setting sun imbues the images with a warm ethereal quality.
For this location shoot at the ranch I was inspired to make floral crowns for both the girls and the horses to have a set that was ultra feminine and beautiful. The summer solstice was only a couple weeks away and I aimed for adding some midsummer dreaminess to the images.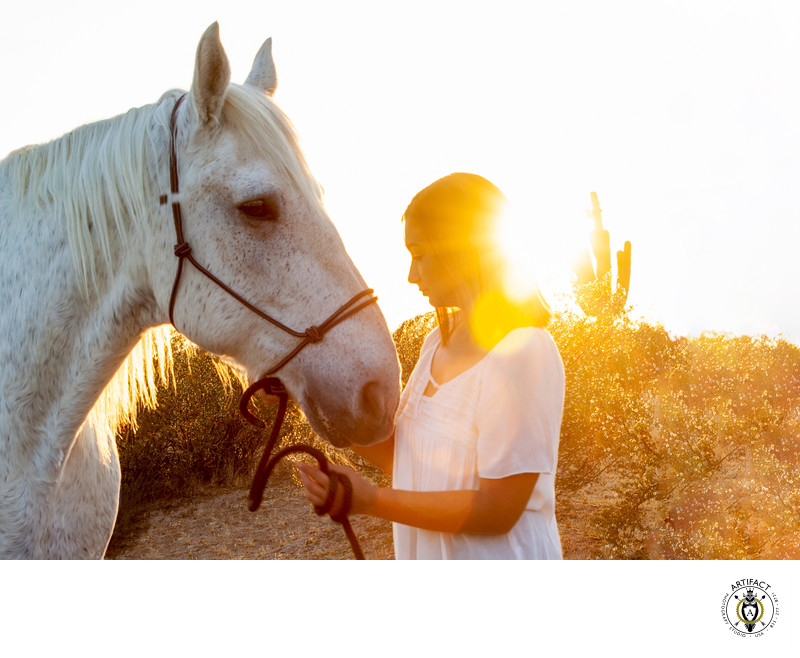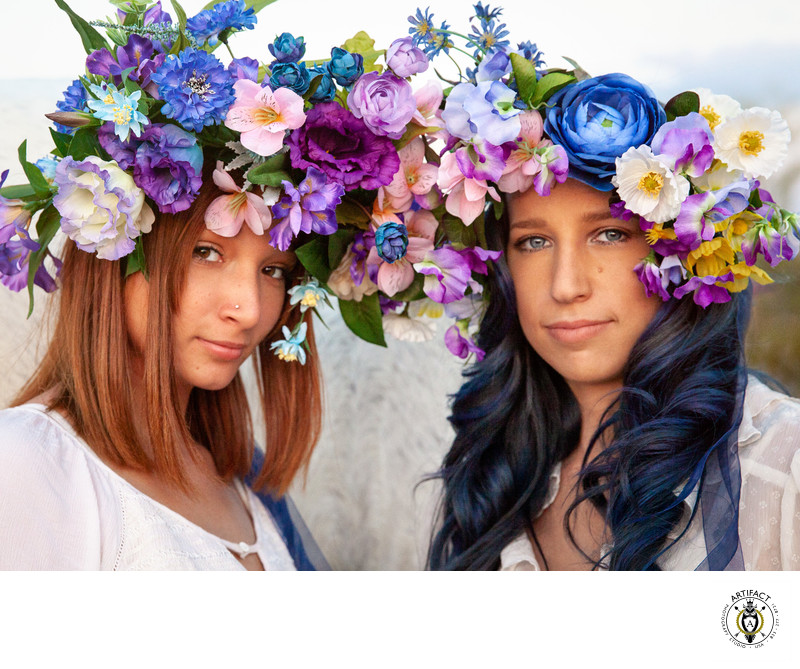 Faith and Shianne look as if they just stepped out of the pages of a magical fairytale.
Session Details: Agape Acres Therapeutic Riding Center located in Marana, Arizona | Natural Light
Florals designed and made by me, Michelle Beaumont Owens
Location: Marana, Arizona.